It's Turkey Trot Season!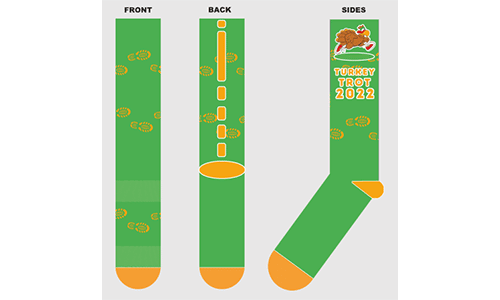 Fall is here, and that means fun runs and turkey trots!
Custom socks are a natural fit for giveaways or incentives at these events and are a lot easier than t-shirts! Our socks are custom-knit, so we can match your event colors and logo exactly.
Looking to do something even more special? We can even add capes to the socks! What a statement that would make, right? 
If you need socks for a fall or holiday run/walk, I'm here to help. I'm ready when you are!
A Sock-Sess Story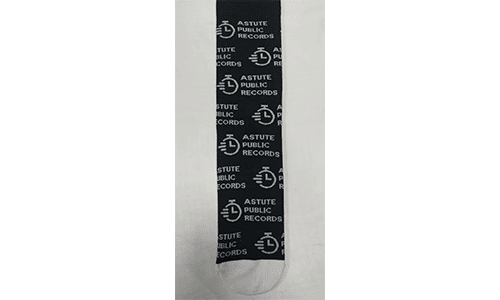 Astute Public Records
Carl has been in the background screening industry for 23 years, but had always worked for large corporations — until March 2022. That's when he launched his own company, Astute Public Records.
The public records industry has a large annual conference every September, and this will be the first time Astute Public Records has ever attended. It will also be the first time that many of the buyers in the industry will see the company's name and logo.
Carl wanted to give attendees something besides a business card — and what's better than socks? They're easy to bring to an event, they're a cinch for attendees to put in their suitcases, and they make a great brand impression! I'm sure Carl's booth was very popular. 
Thinking of socks for an industry event? Give me a shout!
Sock of the Month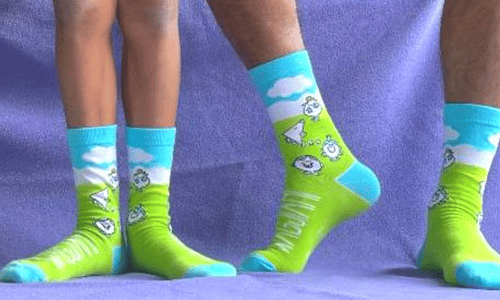 The Wagjiani Family
Every year I run a sock contest on LinkedIn, where my connections can post pictures of their favorite socks. The Linkedin community votes for the winner, and then I work with them to custom design their very own socks.
Vinny Wagjiani won this year, and he wanted to make socks that included his whole family. They chose the Mr. and Mrs. characters that best represent each of them and told us how much they like the outdoors, so our graphic designer came up with this design. We produced and delivered them so now the family can hang out or go out in their matching socks. 
Want to make custom socks for your own group? Let's do it!
Listen to My Story on a Podcast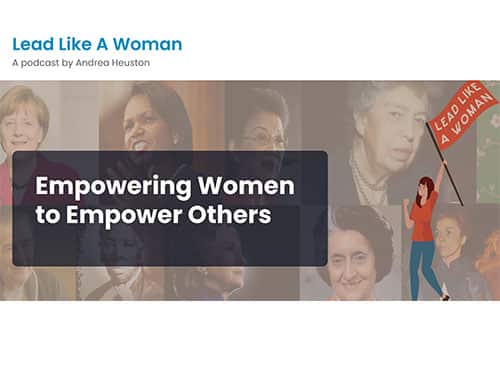 Lead Like A Woman
I was thrilled to be a guest on Andrea Heuston's podcast on an episode called, "Expect 1,000 No's for Every 1 YES."
On the podcast, I share how and why I started Spirit Sox USA, the best advice I ever got, and so much more! I had an amazing time chatting with Andrea.
Listen in on:
Upcoming Sock-Worthy Events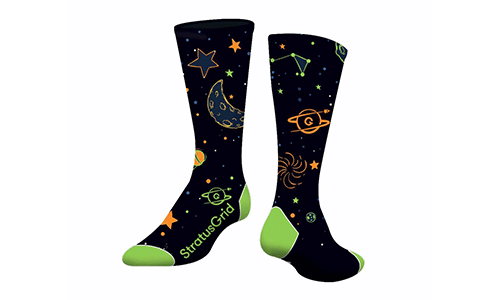 Celebrate with Socks
November 3: National Sandwich Day
November 5: National Play Outside Day
November 8: National STEM/STEAM Day
November 11: Veterans Day
November 13: World Kindness Day
November 17: National Take a Hike Day
November 19: National Adoption Day
Let's Be Pen Pals!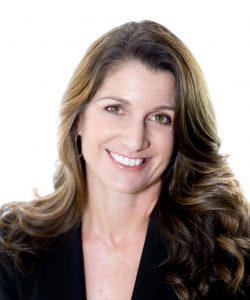 I want to hear from you! Do you have questions? Comments? Did you see some cool socks this week? Did you like something I posted on social?
Don't I know you from somewhere?
Are you following us on Pinterest, Instagram, Facebook or YouTube? I hope so! Or I'd love to have you connect with me personally on LinkedIn. When you need socks for your business, school, team, event, or fundraiser, I'm here to help! I work with each and every customer personally to make sure you love your socks!
Until next time,
Lisa