Spreading Breast Cancer Awareness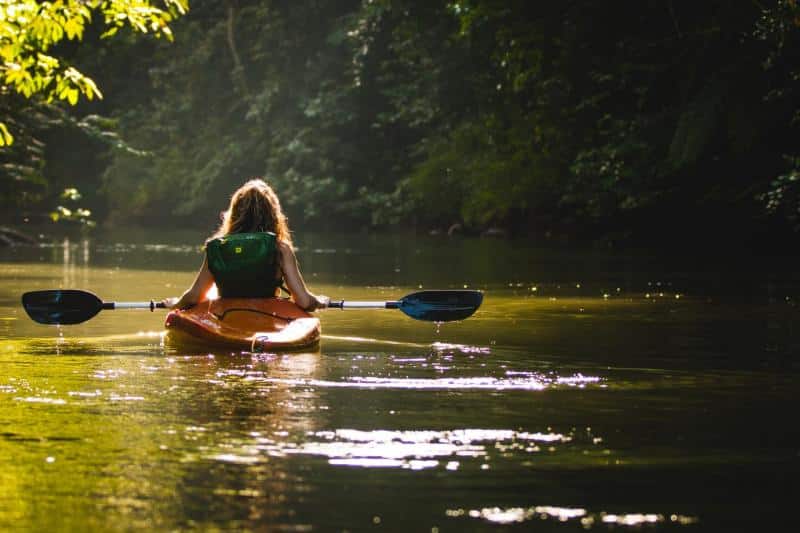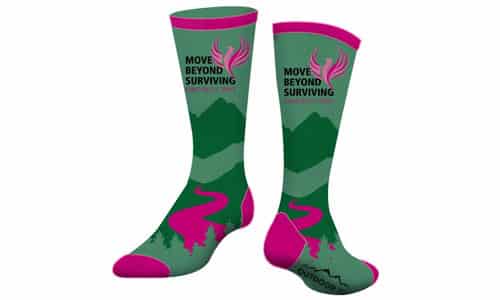 We recently created socks for Move Beyond Surviving, an incredible nonprofit in Cincinnati that empowers breast cancer survivors to overcome the emotional, physical, and mental impact of the disease by physically challenging themselves in nature.
I'm so moved by the immediate impact this has on participants: their motivation to overcome and complete the outdoor adventures, their immediate support for each other, and the camaraderie that was practically instant. Executive Director Tom Tressler told me that in their first sharing circle, one woman pulled out her phone and created a Facebook support group that they all joined and is growing.
October is around the corner, and that means Breast Cancer Awareness Month. This cause is one that's especially close to my heart, and if your organization wants to create pink socks to support it, I'm here to help. (But we'll have to move quickly!)
A Sock-Sess Story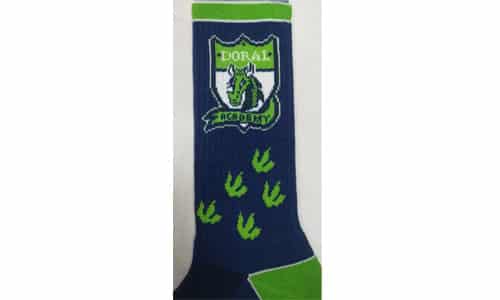 Doral Academy of Northern Nevada
Don't you just love these adorable dragon socks we created for Doral Academy of Northern Nevada, a public charter school in Reno?
The academy's Leadership Class is starting a school spirit store, and they wanted to add socks to their selection. 
We were so proud of how precisely the dragon footprints turned out. Remember that our socks are custom-knit so you can get every detail of your logo or design element exactly as it's supposed to be!
On a side note, this was the first sock I've done for someone in Nevada, inching me closer to my goal of getting Spirit Sox USA in every state in the United States — just 11 left! If you're in Montana, Wyoming, New Mexico, North Dakota, South Dakota, Nebraska, Kansas, West Virginia, Maine, New Hampshire, or Rhode Island, I'd love to help you out and serve your state. Give me a shout!
Sock of the Month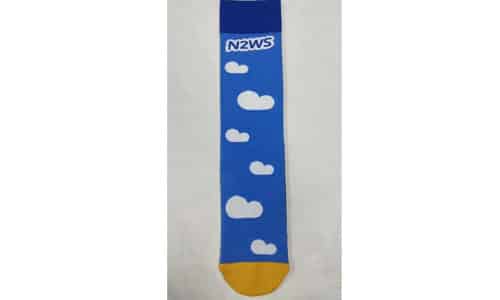 N2WS
Our August Sock of the Month is one we did for N2WS, a data backup and recovery software company. They reached out because they had ordered a small quantity of socks from another vendor, but they were disappointed when the proof and the final product didn't match at all.
Spirit Sox USA to the rescue! Our socks are always spot-on matches with the proof you approve. Fortunately, N2WS was thrilled with their socks from us and will send them to their customers as an appreciation gift.
Need an item to thank your customers? Let's do it!
Listen to My Story on a Podcast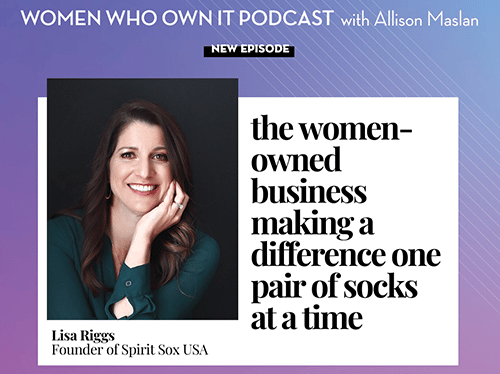 Women Who Own It! podcast
I was thrilled to be a guest on the Women Who Own It! podcast from WBENC recently.
On the podcast, I discussed two elements you need to consider to build your perfect team, an important reminder for all entrepreneurs (new or experienced), and four simple strategies you can implement to maximize your time – inside the office and out!
Want to listen in? Find it on:
Upcoming Sock-Worthy Events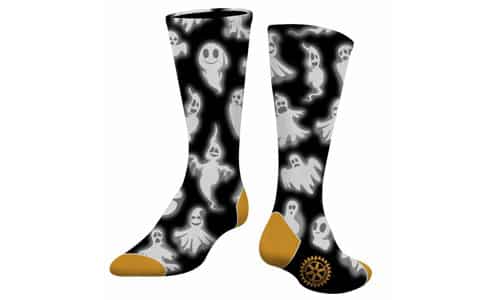 Celebrate with Socks
October 1: National Hair Day
October 3: National Techies Day
October 5: National Walk to School Day
October 6: National Coaches Day
October 10: World Mental Health Day
October 15: National Pregnancy and Infant Loss Awareness Day
October 28: National First Responders Day
Let's Be Pen Pals!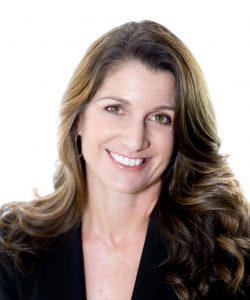 I want to hear from you! Do you have questions? Comments? Did you see some cool socks this week? Did you like something I posted on social?
Don't I know you from somewhere?
Are you following us on Pinterest, Instagram, Facebook or YouTube? I hope so! Or I'd love to have you connect with me personally on LinkedIn. When you need socks for your business, school, team, event, or fundraiser, I'm here to help! I work with each and every customer personally to make sure you love your socks!
Until next time,
Lisa