Raise more money with less effort and better swag
Take the headaches out of fundraisers
Finding just the right idea for fundraising may come off as difficult at first, but that's where Spirit Sox USA comes in! Choosing unique donation incentives, door gifts, spirit wear, silent auction, and other custom swag options that will attract attention and be the right fit for everyone attending is crucial for the event's success.
A non-profit custom sock fundraiser is the perfect happy medium! Everybody loves socks, they are quite cost-effective, especially with custom sock designs, and when you have an item that no one is expecting, raising money for your cause will be easy. That's why custom socks are the perfect idea for fundraisers.
Custom sock fundraisers are an easy, fun way to raise money for any non-profit, team, band, church, or any other community organization alike.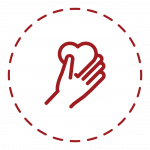 Socks don't require a lot of fancy footwork to manage.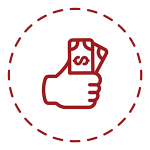 Set your own profit margin to get the funds you need.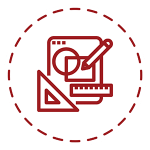 We create custom sock mockups just for you.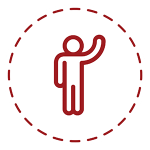 Actual humans will help you with everything.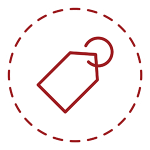 What we quote is what you pay — no hidden fees.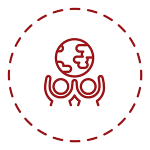 5% of our own profits go towards providing socks for the homeless.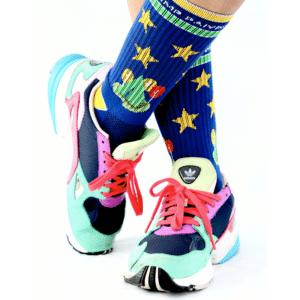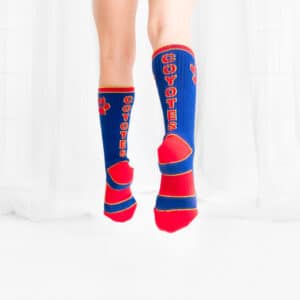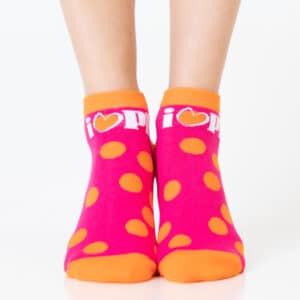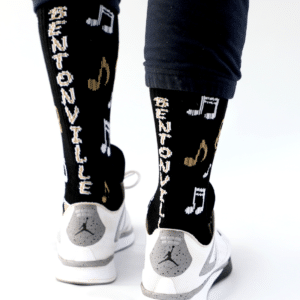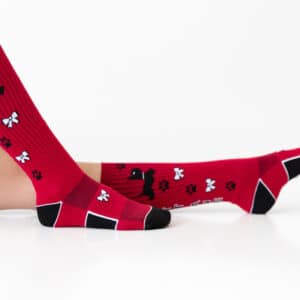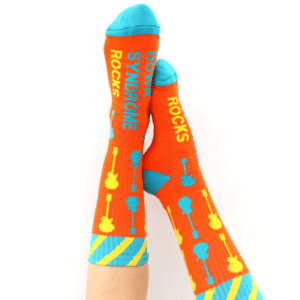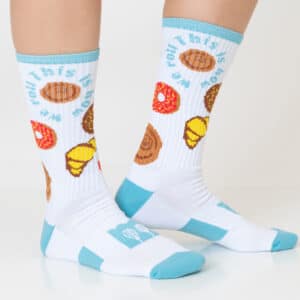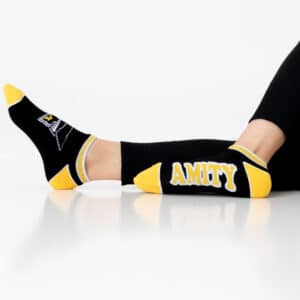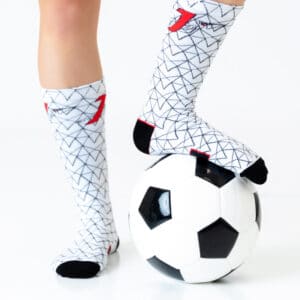 Captains Cup
June 7, 2023
Lisa and her team at Spirit Sox USA were a dream to work with! We customized socks for a bodybuilding competition and EVERY SINGLE competitor loved them! Spirit Sox has set the bar high and we look forward to creating a new design with them every year. We already have competitors asking what they will look like next year! If you are curious about swag bag items or event merchandise, do yourself a favor and customize some socks with Spirit Sox!
Jamie Bullock
May 23, 2023
We loved our experience with Spirit Sox USA! We needed socks for an upcoming event and it was a quick turnaround. I reached out to Lisa and she responded right away and we were able to get the custom socks in time. Lisa and Sydney were both amazing to work with and the participants of the event LOVED the fuzzy socks. I would highly recommend this company and we especially love that it's women owned.
Spirit Sox USA was awesome to work with!
Fantastic customer service from start to finish! Lisa really took the time to get to know what I was looking for and accommodate every change along the way. The turn around time was so quick--thank you for fast tracking our order! The socks are so cute and the quality is excellent. I'm even wearing mine today. Thank you for helping us raise funds for the Angelman Syndrome Foundation. 13/10 would recommend!💙
Rhonda Sargent
May 12, 2023
I bought sock subscriptions for all my nieces and nephews, as well as my daughter and myself. We all love our socks and the surprise of 2 new designs every month. They're beautiful and so comfortable- and a great conversation starter!!
We absolutely love our sox! So trendy and full of spirit! We even got some to support Cancer awareness. Softest sox ever and great way to add spirit from head to toe!
Alida Zimmerman
May 2, 2023
The Spirit Sox team is amazing. They worked with us quickly to create the perfect socks for our event. It was such a lovely experience and the socks are 10/10. Would highly recommend!
cassie omalley
April 28, 2023
Amazing quality socks! So cute and loved that I really liked a pair and my husband really liked the other pair! Also cute little jokes with it on the inside is a fun little touch to it. I definitely recommend and plus, who doesn't love new fresh socks?!
Joy Mintiens
April 5, 2023
Did a school fundraiser for the junior class. Everyone loved the quality and design! We plan on using them again.
Who can fundraise with Spirit Sox?
No matter what type of organization you're helping, non-profit or not, a custom sock fundraiser will always do the trick. Socks are one of the top apparel items for organization fundraising and one of the best options for customizations and fun, unique ways to make money. We've seen so many previous customers' school fundraising ideas come to successful fruition with our socks!
When you run a custom sock fundraiser, you won't have to worry about whether people will like them or not. (Everyone does!) You don't have to stress over sizes. (Two sizes fit all — youth and adult.) And you can easily spread the word about your own organization — your brand will literally walk around town and do it for you! Look no further than Spirit Sox for new ideas for fundraising and custom swag today.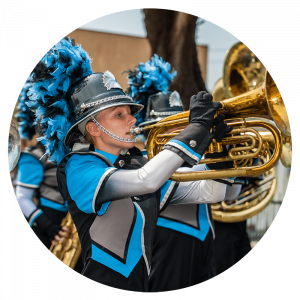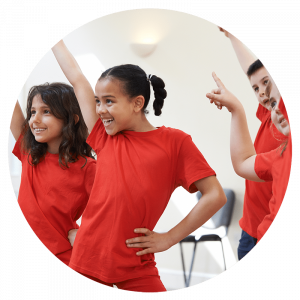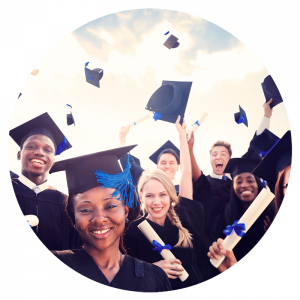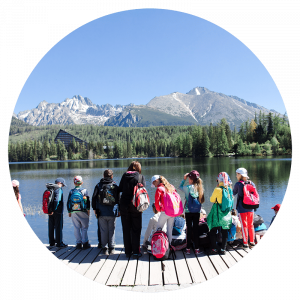 School trip and prom committees
Maximize your fundraising with custom socks and The Sock Queen today!