Branded swag that's always the right fit
Team-building from the socks up
Make your company stand out in a sea of water bottles and T-shirts with our custom corporate socks.

Custom corporate logo socks can help bring your team together at company functions, make for entertaining prizes for meeting staff goals, and bring some lighthearted fun to employee gifting.

Take corporate socks to trade shows, give them as thank-yous to special customers, stuff them in event swag bags, sponsor giveaways with custom corporate socks as the prize, or hand them out at kick-off meetings.

Corporate socks are a sure sign that your company isn't afraid to be unique.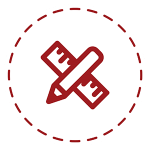 An expert designer creates mockups you can tweak to your heart's content.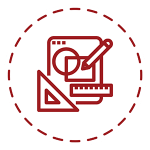 We find the best way to showcase your logo and exact brand colors.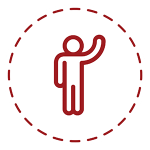 Real people, fast service
Work directly with actual humans to create amazing socks.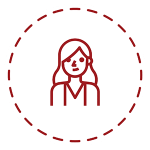 The Sock Queen has been doing this for years.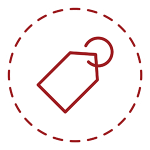 No setup fees or other sneaky costs.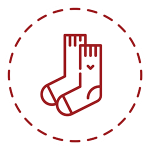 5% of profits go towards providing socks to the homeless.
Corporate socks made easy
Every corporate sock design is truly custom, showcasing your logo to your exact brand standards. We mock up several design ideas, you offer feedback and then we tweak your favorite until it's just right.

Each pair of custom corporate logo socks is custom-knit with hand-selected yarns. The end product is more impressive than other custom corporate socks, and our comfy, long-lasting cotton and nylon blend means your brand will never fade away.

Free custom designs and free samples make corporate logo socks an easy way to connect with your customers, prospects and employees. Let us help you create unique custom corporate socks they'll love to show off!
"Spirit Sox USA is a great! Why - well, it's the people of course. Chelsea and Lisa worked diligently to come up with a design, send samples and deliver a sock that is comfortable and fun. If you want to add a little kick to your step, I would reach out to them and see how they can help you. Fish and Explore socks are cool. Everyone in the company loves them. Thanks to the Queen and her court!"
"They were quick to answer questions and sent us samples to look at. Pricing and turnaround time were great. The quality of the socks and the way they turned out is awesome. Would highly recommend!"
How will you use your socks?