Highlight your brand or message on quality dress socks!
• High-end dress socks: Soft, flexible custom-knit combed cotton
• Classic dress socks: Custom-knit cotton nylon blend
• Highly Customizable
Pricing is based on quantity and style.  Please contact us for a quote today.  
Our prices are per design and include high-quality custom knit socks, all set-up fees, multiple colors, multiple designs, individually packaged socks, and top-notch customer service. In other words, there will be no surprise fees at the end of our process, just a little bit for shipping and sales tax, if applicable. All items are available in youth and adult sizes at the same price.
Dress Up from Heel to Toe
For branded socks of a higher caliber, consider custom dress socks fit for business events, parties, and formal occasions. With custom knitting and soft, high quality fabric, our dress socks are a gorgeous platform to highlight your company logo or message. Depending on your design needs, we'll set you up for black tie, white tie, and every color in between. Design your own personalized dress socks that provide a comfortable fit for men and women, and the chance to be creative. Just send us your monogram, colors, logo, or anything else you can imagine. Our designer is always prepared to bring your vision to life– in just one business day, we'll send you free, zero obligation mock-ups that you can customize and tweak to design your custom dress socks to your exact specifications. Once you've settled on a design, your dress socks will be custom-knit specifically for you. Our dress socks are available in two fabric options– a soft, stretchy cotton nylon blend, and high-end 100% custom combed cotton. Regardless of your choice, our custom knit process will create high-quality socks that are comfortable and durable – and unlike any others in the world. 
Quality Materials, Quality Production
Spirit Sox USA guarantees you'll be the most stylish person around in our custom dress socks, available in bright and vivid color. Curious about sizes? These dress socks come in youth and adult sizes, making the perfect fit available to any and all. Still on the edge? Just reach out, and we'll send you a free sample! With a reinforced toe and heel, plus no hidden fees, our custom dress socks have the durability, quality, comfort you're looking for. Our woman-owned sock design company and manufacturer work together to ensure the highest quality of socks for your business, fundraiser, event or other call for custom dress socks. Together, we support each other and collaborate to make sure Spirit Sox USA customers are 100% happy and satisfied with their product.
Give your personalized dress socks to your associates, fundraise for your favorite charities, stuff a swag bag, start a conversation, spread your message, or send them anywhere that might need high quality, breathable, and long-lasting dress socks with your unique branding. With maximum comfort and style in every step, who knew footwear could be this fun?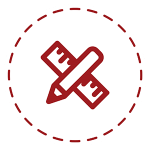 An expert designer creates custom dress sock mockups you can tweak to your heart's content.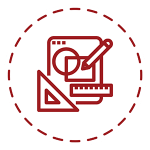 We find the best way to showcase your logo and exact brand colors when you design your personalized dress socks.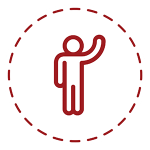 Real people, fast service
Work directly with actual humans to create amazing socks.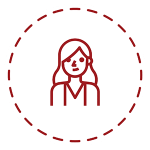 The Sock Queen has been doing this for years.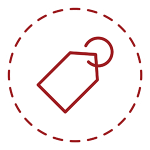 No setup fees or other sneaky costs.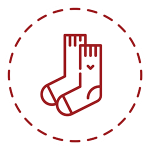 5% of profits go towards providing socks to the homeless.
What People Love About Our Custom Dress Socks
Captains Cup
June 7, 2023
Lisa and her team at Spirit Sox USA were a dream to work with! We customized socks for a bodybuilding competition and EVERY SINGLE competitor loved them! Spirit Sox has set the bar high and we look forward to creating a new design with them every year. We already have competitors asking what they will look like next year! If you are curious about swag bag items or event merchandise, do yourself a favor and customize some socks with Spirit Sox!
Jamie Bullock
May 23, 2023
We loved our experience with Spirit Sox USA! We needed socks for an upcoming event and it was a quick turnaround. I reached out to Lisa and she responded right away and we were able to get the custom socks in time. Lisa and Sydney were both amazing to work with and the participants of the event LOVED the fuzzy socks. I would highly recommend this company and we especially love that it's women owned.
Spirit Sox USA was awesome to work with!
Fantastic customer service from start to finish! Lisa really took the time to get to know what I was looking for and accommodate every change along the way. The turn around time was so quick--thank you for fast tracking our order! The socks are so cute and the quality is excellent. I'm even wearing mine today. Thank you for helping us raise funds for the Angelman Syndrome Foundation. 13/10 would recommend!💙
Rhonda Sargent
May 12, 2023
I bought sock subscriptions for all my nieces and nephews, as well as my daughter and myself. We all love our socks and the surprise of 2 new designs every month. They're beautiful and so comfortable- and a great conversation starter!!
We absolutely love our sox! So trendy and full of spirit! We even got some to support Cancer awareness. Softest sox ever and great way to add spirit from head to toe!
Alida Zimmerman
May 2, 2023
The Spirit Sox team is amazing. They worked with us quickly to create the perfect socks for our event. It was such a lovely experience and the socks are 10/10. Would highly recommend!
cassie omalley
April 28, 2023
Amazing quality socks! So cute and loved that I really liked a pair and my husband really liked the other pair! Also cute little jokes with it on the inside is a fun little touch to it. I definitely recommend and plus, who doesn't love new fresh socks?!
Joy Mintiens
April 5, 2023
Did a school fundraiser for the junior class. Everyone loved the quality and design! We plan on using them again.
How will you use your socks?