Give a Sock-Sational Corporate Gift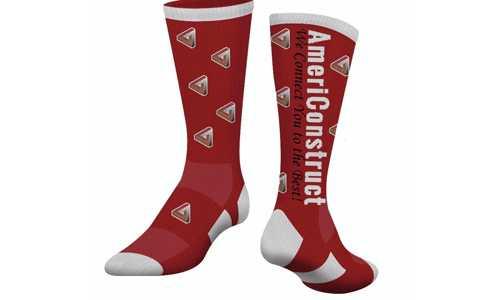 I know, I know. I can't believe it's time to think about holiday gifts again either!
But if you want to give your team or your customers something unique this holiday season, the time has come.
Why give the gift of custom socks?
They're useful. (No dust-collecting knickknacks!)
They're one-size-fits-all. (No fussing over shirt sizes!)
They're light and easy to ship. (No hidden costs!)
They're fun!
They also make a great "value-add" to a monetary gift or donation you might make in someone's name.
And because they're custom-knit, you can do anything you want! Use your corporate logo and we'll match every detail exactly. Or get creative and make something special for the occasion. Our design team is here to help you brainstorm!
If you're racking your brain searching for a foolproof corporate gift, look no further! Just give me a shout!
Sock of the Month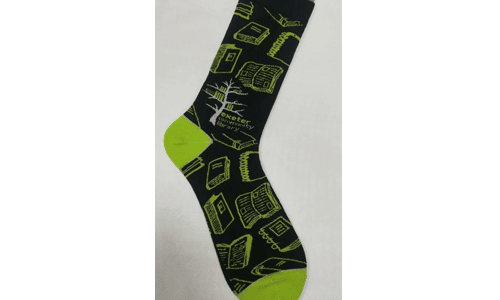 Exeter Community Library
I'm an avid reader and an even stronger advocate for libraries, so this project was one close to my heart.
Exeter Community Library reached out to us to create socks to add to their upcoming fundraiser, the Book & Bake Sale happening this weekend. Based on their logo, we came up with this fun reading design.
Within just one week of placing the order, (before they even got their socks), they had already sold 25 pairs! 
Think custom socks would be a great fundraiser for your organization? Let's talk socks!
A Sock-Sess Story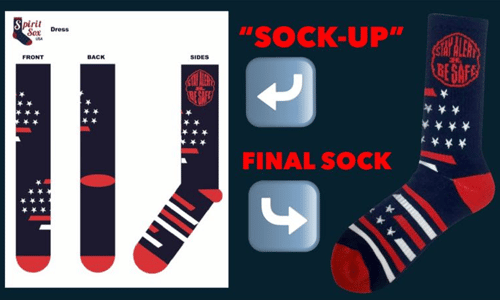 Credible Security Solutions
In the past, Credible Security Solutions had given customized water bottles as gifts to their security officers. But after talking with me on LinkedIn, founder and CEO Jay Abiona wanted to give something new a try.
Custom socks it is! Aren't they fun? They really reflect the company's brand.
So what makes this project a "sock-sess"? Believe it or not, it's because we hit a bit of a snag.
When we made the pre-production sample of Jay's original digital design, we all saw it just wasn't going to work. So we pivoted, worked with a new logo, and changed the colors and designs around. This time the sock sample looked fantastic! We proceeded to production and came out with a sock Jay and his team love!
This is the key reason we make a pre-production sample for each and every customer and send photos for approval or changes before mass production. It's an extra (and vital) step we take to ensure our customers know exactly what they are getting and will be happy when they open their box of socks. 
Want to create something special for your team? Let's do it!
Let's Review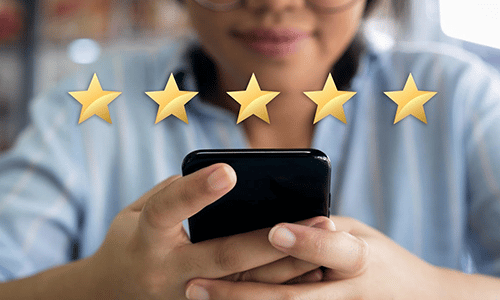 Calling all happy Spirit Sox USA customers!
One of my goals for the year is to reach 100 reviews on Google. So far I'm at 77 five-star reviews, but I need your help to finish. Will you take just a minute to leave me a review and help me reach more people?
Upcoming Sock-Worthy Events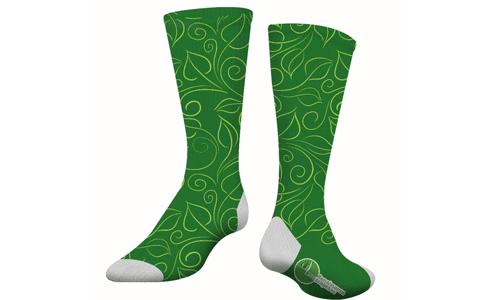 Celebrate with Socks
December 4: National Sock Day (You won't believe what we have in store to celebrate!)
December 9: National Salesperson Day
December 15: National Cupcake Day
December 18: National Twin Day
December 21: National Homeless Persons' Remembrance Day
December 28: National Card Playing Day
Let's Be Pen Pals!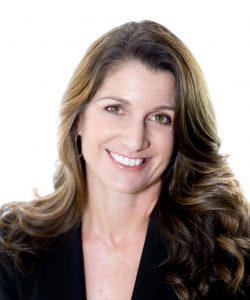 I want to hear from you! Do you have questions? Comments? Did you see some cool socks this week? Did you like something I posted on social?
Don't I know you from somewhere?
Are you following us on Pinterest, Instagram, Facebook or YouTube? I hope so! Or I'd love to have you connect with me personally on LinkedIn. When you need socks for your business, school, team, event, or fundraiser, I'm here to help! I work with each and every customer personally to make sure you love your socks!
Until next time,
Lisa