Reaching out to the community with socks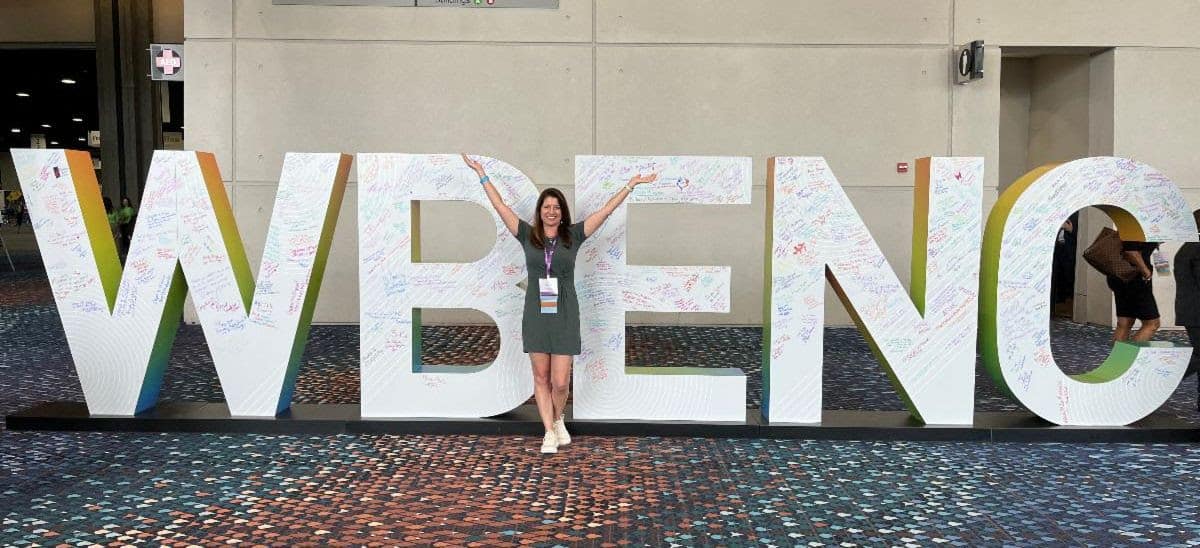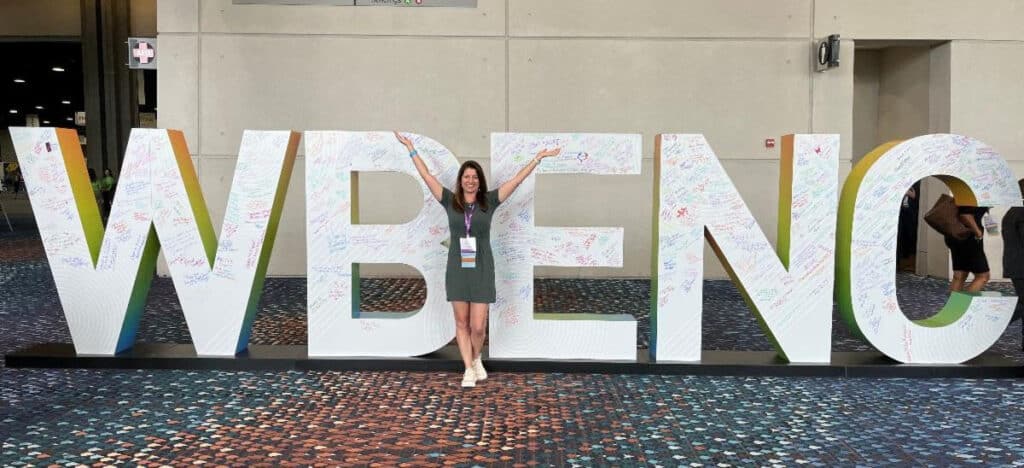 When I say I'm an enthusiastic member of the Women's Business Enterprise National Council (WBENC), that's an understatement. A big one!
Even though it's a lot of work to make it through their rigorous application process, being a member of WBENC has given me the opportunity to make some important connections and helps the companies that want to work with women-owned businesses like Spirit Sox USA find me faster and easier.
When I attended their conference last month, I was in awe of how many big companies were there, like Disney, Lowe's, Dupont, and Dick's Sporting Goods. Don't get me wrong — I love working with organizations of all sizes. But I was interested in what these huge companies want to achieve with promotional items like custom socks.
Consumers already know these companies' brands. They don't need to spread the word with socks. They use promotional items for community relations instead. They create items like custom socks and distribute them to people in need, whether that's people in an area that's suffered through a natural disaster, a youth team that needs help with uniforms, or to promote diversity and inclusion.
Large or small, this is something your company or organization can do as well, and I love getting involved with projects like that. And even if you aren't focused on community relations with your custom socks, you can rest assured you're still helping others — 5% of my profits go to providing socks to the homeless around the country.
If your business is concerned about supplier diversity and wants to use a vendor that's a certified woman-owned business, reach out and we'll start some custom socks for your brand!
A Sock-Sess Story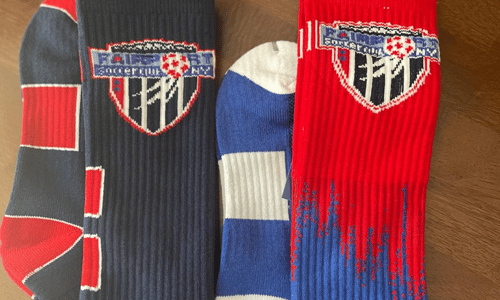 Fairport Soccer Club
Earlier this year we made socks for Fairport Youth Lacrosse Club — which was actually a reorder from last year because the socks were so popular with their players!
This year, one of the players got his socks and loved them so much that his mom contacted me to start a conversation about bringing the socks to Fairport Soccer Club.
We came up with two designs to match their different uniforms. They started selling them this month — I hope the players love them!
Looking for custom socks to support your team? Give me a shout!
Sock of the Month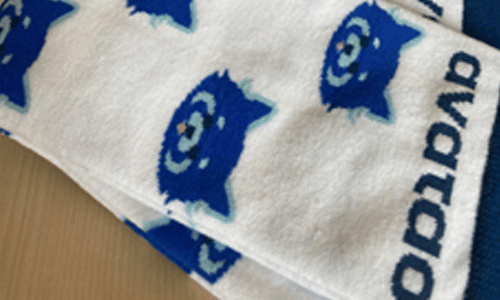 Avatao
Our Sock of the Month is a colorful sock we did for Avatao, one of our international customers based in Budapest.
They were searching for a quality item to hand out at a trade show in San Francisco, and I was happy to help them create these cute and comfy socks featuring their mascot, Finley the Panda.
The socks were the hit of the conference and helped Avatao get some well-deserved brand recognition!
Need an item for an upcoming trade show or other event? Let's do it!
Upcoming Sock-Worthy Events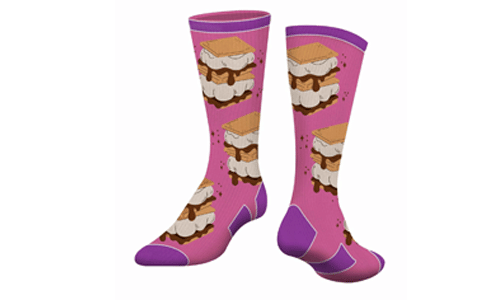 Celebrate with Socks
September 2: National College Colors Day
September 3: National Bowling League Day
September 6: National Read a Book Day
September 12: National Boss/Employee Exchange Day
September 13: National Peanut Day
September 16: National Tradesmen Day
September 20: National Voter Registration Day
September 24: National Punctuation Day
Let's Be Pen Pals!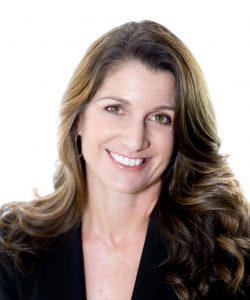 I want to hear from you! Do you have questions? Comments? Did you see some cool socks this week? Did you like something I posted on social?
Don't I know you from somewhere?
Are you following us on Pinterest, Instagram, Facebook or YouTube? I hope so! Or I'd love to have you connect with me personally on LinkedIn. When you need socks for your business, school, team, event, or fundraiser, I'm here to help! I work with each and every customer personally to make sure you love your socks!
Until next time,
Lisa