Phew! Back From a Month of Conference Fun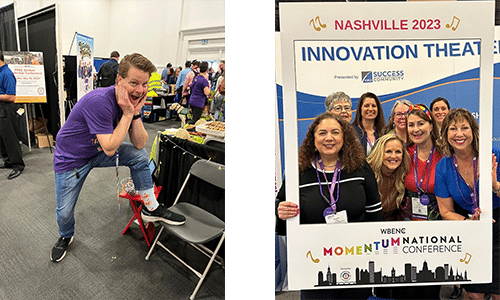 March was an action-packed month for Spirit Sox USA!
First, I attended the California Association of Directors of Activities (CADA) Annual Convention. My favorite thing about this conference is that these Teachers, Athletic and Activity Directors, Principals, etc. are decision-makers who are in touch with the students and know what they want.
So many approach my booth and say, "My students want socks." Music to my ears!
Spirit Sox USA has been a Silver Sponsor of CADA for 4 years now. I'm honored to be a part of this organization and support them.
Next up was the Women's Business Enterprise National Council (WBENC) Conference, where I was lucky enough to meet Supplier Diversity Managers from some of the largest companies in the world. If things go well, watch for our socks to be supporting some big names in the near future!
WBENC is an incredible opportunity for woman-owned businesses like mine, and I'm always so moved by what I learn and the connections I make with other women leaders at their events. There are attendees from companies of all sizes from all industries, and it shows me how we can all be stronger together.
Our April sock-scription socks are out of this world!

Are you looking for a fun and unique gift?
Do you need to send thanks to someone but don't want to send flowers?
Or do you just love socks?
If so, join our Spirit Sox Club and give (or receive) 2 pairs of fun, custom-designed socks every month!
We've learned people don't really like surprises, so our April socks are featured here. But, you won't hear the stories behind them unless you order them!
Check out our April socks! Your recipient will get both pairs. There's still time to order!
Sock-sess story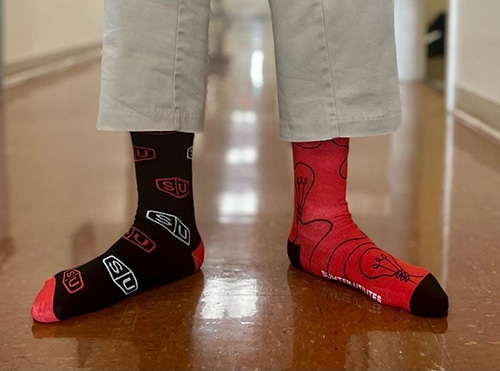 Sumter Utilities
Sumter Utilities ordered dress socks as holiday gifts for their employees. Everyone loved them so much that our customer, Madelyn, wanted to figure out a way to bring customized Sumter socks to more people.
Her brilliant idea was to use the socks as the Q1 Safety Award.
Choosing athletic socks this time, they quadrupled their order and used the socks as prizes for everyone who won the Safety Award in the 1st quarter of 2023.
Want your own custom socks? Let's get them started!
Upcoming sock-worthy events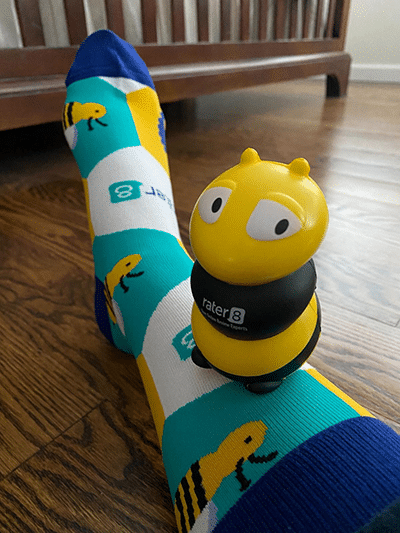 Celebrate with Socks
June 2: National Leave The Office Early Day
June 4: National Cancer Survivor's Day
June 7: National Running Day
June 14: National Flag Day
June 17: National Mascot Day
June 21: National Yoga Day
June 23: National Take Your Dog To Work Day
June 27: Micro, Small And Medium Enterprises Day
Let's be pen pals!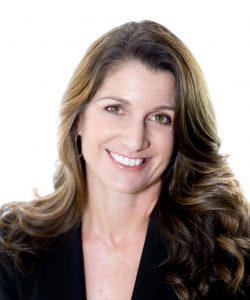 I want to hear from you! Do you have questions? Comments? Did you see some cool socks this week? Did you like something I posted on social?
Don't I know you from somewhere?
Are you following us on Pinterest, Instagram, Facebook or YouTube? I hope so! Or I'd love to have you connect with me personally on LinkedIn. When you need socks for your business, school, team, event, or fundraiser, I'm here to help! I work with each and every customer personally to make sure you love your socks!
Until next time,
Lisa