Breaking down barriers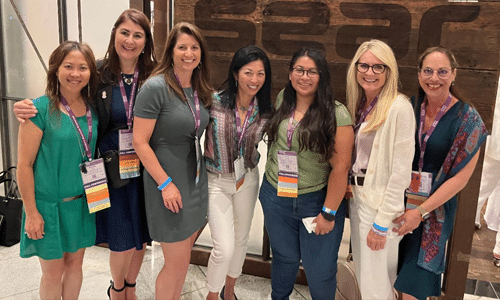 Owning a business as a woman is a wonderful, empowering challenge that I'll always be glad I took on.
Especially during Women's History Month, I'm reminded that women couldn't always do what I'm doing — at least without barriers.
Before 1974, banks could refuse to issue a woman a credit card. And until 1978, women could still be fired for getting pregnant.
I love owning my own business and working with other women business owners. Some of my favorite messages are the ones I exchange with women looking for advice on starting a business or navigating issues that come up.
I also love mentoring young women as they start their own businesses. I share my stories and help them find ways to keep forging ahead and breaking down barriers, like I did — and so many women before me did.
March into spring with toasty-warm feet
Give the gift of fun with our sock-scription!
Every month, your recipient will get two pairs of super-cozy, super-fun socks. They're sure to love you for it!
For March, we're offering panda socks (for National Panda Day!) and Women's History Month socks to celebrate women's achievements large and small.
Get started: Warm hearts (and feet) with a monthly sock-scription!
Sock-sess story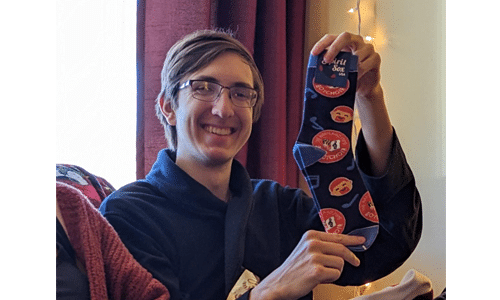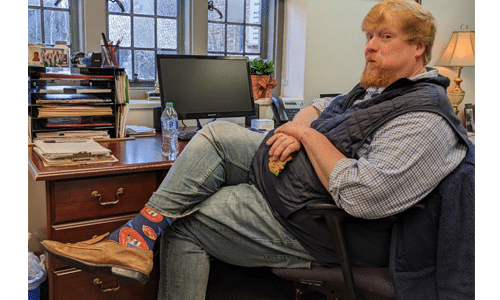 Maryland State Boychoir
Our Sock of the Month customer, Maryland State Boychoir, designed some of the most fun socks we've ever seen! They feature an adorable graphic interpretation of their beloved director along with their logo.
Let's hear it straight from Kelly, a member of their staff:
"We worked with Lisa at Spirit Sox on a custom sock for our non-profit, The Maryland State Boychoir. Her company was AMAZING!! The designers came up with many options based on our idea and were gracious and patient as we decided on the final sock design. At our Christmas Signature performances, the socks were the best-selling items of all our promotional offerings. We love the socks and are already planning the 2023 limited edition offering!"
And best of all, they left us a 5-star review on Google!
Want your own custom socks? Let's get them started!
Upcoming sock-worthy events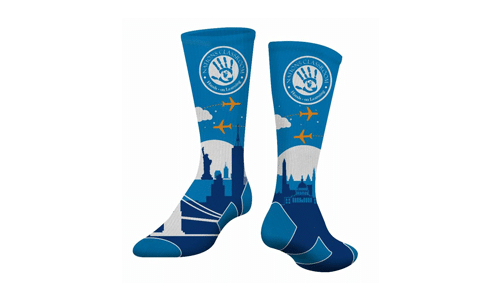 Celebrate with Socks
May 2: National Teacher Appreciation Day
May 4: National Self-Employed Day
May 9: National Lost Sock Memorial Day
May 13: National Miniature Golf Day
May 25: National Wine Day
May 31: National Smile Day
Let's be pen pals!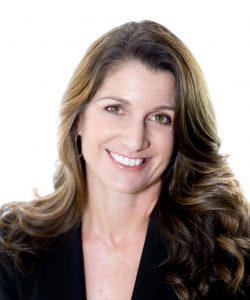 I want to hear from you! Do you have questions? Comments? Did you see some cool socks this week? Did you like something I posted on social?
Don't I know you from somewhere?
Are you following us on Pinterest, Instagram, Facebook or YouTube? I hope so! Or I'd love to have you connect with me personally on LinkedIn. When you need socks for your business, school, team, event, or fundraiser, I'm here to help! I work with each and every customer personally to make sure you love your socks!
Until next time,
Lisa