Putting the "fun" in fundraising with custom socks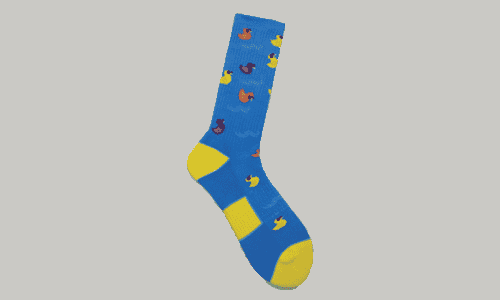 One of the best parts of making custom socks for fundraisers is that I get to hear about so many wonderful community efforts across the country.
This month I got to work with volunteers in Swea City, Iowa, on their efforts to raise money for improving their city pool, built in 1958.
To raise funds for the pool resurfacing, they created these adorable rubber ducky socks that they're offering for sale to community members. I especially love that they wanted sunglasses on the ducks!
Swea City is a great example of how an incentive like custom socks can increase donations to your cause. Offering donors something tangible they can wear and show off as a thank you helps spread the word to others, bumping your donations up even more.
If you're raising money for a charity or cause, we can help you incentivize more contributions with socks customized just for your organization or event.
Just email me to get started!
A Sock-Sess Story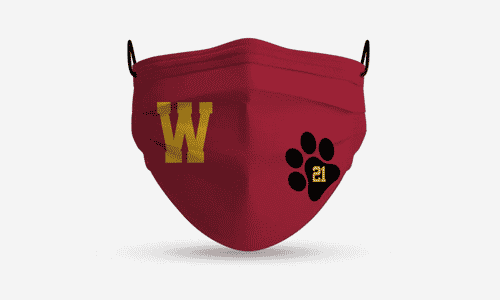 Glen A. Wilson High School
This month's Sock-Sess Story was such a pleasure to help out with. The administrators at Glen A. Wilson High School in Los Angeles recently learned that they'd be able to have an in-person graduation — but only if everyone was masked.
To make sure all the graduates could participate (and look great doing it), they wanted to give each student a custom mask with the school logo.
It was my pleasure to get them the masks they needed in a hurry so everyone could graduate and show their Wildcat pride!
Upcoming Sock-Worthy Events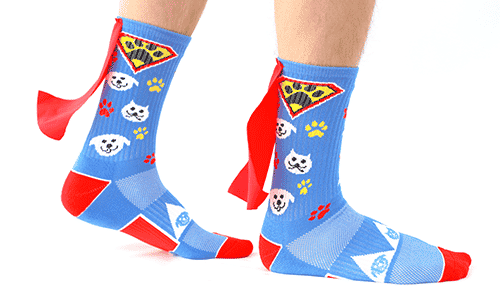 Celebrate with Socks
August 1: National Friendship Day
August 5: National Work Like a Dog Day
August 6: International Beer Day
August 9: National Book Lovers Day
August 13: International Left Handers Day
August 15: World Honey Bee Day
August 17: National Nonprofit Day
August 26: National Women's Equality Day
Let's Be Pen Pals!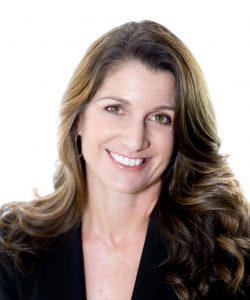 I want to hear from you! Do you have questions? Comments? Did you see some cool socks this week? Did you like something I posted on social?
Don't I know you from somewhere?
Are you following us on Pinterest, Instagram, Facebook or YouTube? I hope so! Or I'd love to have you connect with me personally on LinkedIn.  When you need socks for your business, school, team, event, or fundraiser, I'm here to help! I work with each and every customer personally to make sure you love your socks!
Until next time,
Lisa