Welcome them back with custom socks
As kids go back to school and more offices open back up to employees, you might be looking for a fun way to welcome everyone back.
I'm going to suggest — you guessed it! — socks!
Socks are a cheerful, unexpected way to show the love as you get back together in person.
Schools and PTAs, greet your teachers and staff with a pair of socks with your school logo and colors!
Company leaders and HR pros, make getting back to the office a little cozier with custom socks with a fun design in your exact brand colors!
Whatever you can dream up, we can do it. Your team will appreciate it!
Just email me to get started!
A Sock-Sess Story
Renaissance Landscapes
This month's Sock-Sess Story is a success for my customer and for me personally — Renaissance Landscapes is my first international customer!
William Dorman, president of Renaissance Landscapes, wanted to treat his customers to custom socks at the end of each job. We found each other on LinkedIn and came up with a design William and his customers love!
I love how earthy they are and how they bring in the elements of William's landscaping work, don't you?
If you're reading this from outside the United States, never fear! I can get you custom socks just about anywhere!
Sock of the Month
Habitat for Humanity Women Build
Our Sock of the Month is from Habitat for Humanity Women Build, which invites any woman who wants to learn to how to build a home to join in.
They have programs across the United States, but I worked with their Indianapolis chapter to create these fantastic socks as a fundraiser. Each woman fundraises individually and as part of a team of 10. They tell me these socks have helped them get even closer to their goals!
Upcoming Sock-Worthy Events
Celebrate with Socks
September 3: U.S. Bowling League Day
September 4: National Wildlife Day
September 6: Labor Day & National Read a Book Day
September 12: National Grandparents Day
September 16: National Working Parents Day
September 17: National Tradesman Day
September 18: National Gymnastics Day
September 21: National IT Professionals Day
September 29: National Coffee Day
Let's Be Pen Pals!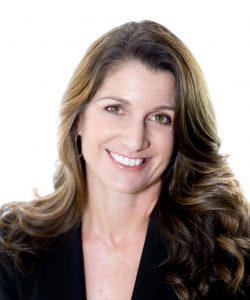 I want to hear from you! Do you have questions? Comments? Did you see some cool socks this week? Did you like something I posted on social?
Don't I know you from somewhere?
Are you following us on Pinterest, Instagram, Facebook or YouTube? I hope so! Or I'd love to have you connect with me personally on LinkedIn.  When you need socks for your business, school, team, event, or fundraiser, I'm here to help! I work with each and every customer personally to make sure you love your socks!
Until next time,
Lisa