Put Your Best Foot Forward with Custom Socks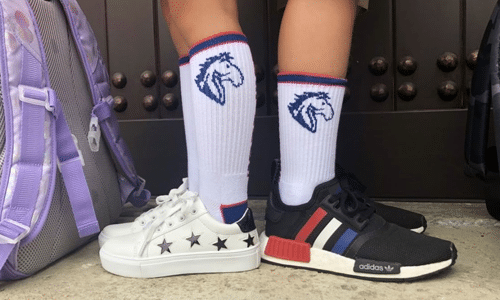 Summer is almost here, but before you put away your socks and break out the flip-flops, think ahead to events and fundraising opportunities that fall will bring!
For schools, PTA groups, committees, sports teams and dance groups:
Back-to-school events
Tournaments
Competitions
Incoming classes
If parents are telling you they're tired of the usual fundraisers, why not try socks? Everybody wears them, and kids, teachers, and coaches all love them! They're simple to sell, size, sort and store!
For businesses and non-profits, think about your upcoming:
Golf tournaments
5Ks
Trade shows (Yes, they're finally starting to happen again!)
Employee appreciation events
Custom socks are a unique item that will help you stand out from other businesses. You don't have to worry about sizing because they're one-size-fits-all, and they're custom-knit to match your brand colors exactly!
While I can definitely rock a rush order when needed, it's best to plan ahead for your upcoming sock-worthy events to make sure you have your socks in plenty of time. (Though I do have some July events noted below that I can help you with!) Just email or call (408-513-3645) and we'll get going!
Camp Paivika
This month's Sock-Sess Story is one of my favorites! Camp Paivika, a California camp for individuals with disabilities, had so much success fundraising with their first round of socks that they've created a "collector's series"! They've designed three unique pairs of socks so far this year, encouraging contributions from their staff and campers for each design. It's a lot of fun for everyone to be a part of the process and has resulted in some super-fun socks!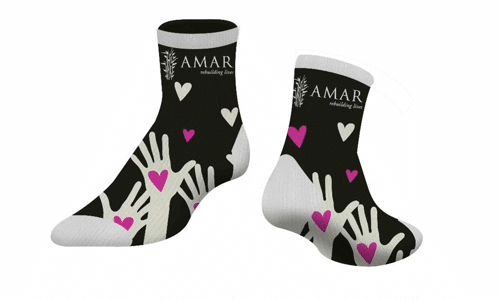 AMAR Foundation
AMAR is an award-winning global charity that builds and improves the lives and livelihoods of some of the world's poorest and most disadvantaged people.
We partnered with AMAR to create five custom sock designs as donation incentives for their spring fundraising campaign. For each sock sold, AMAR can provide four doctor appointments, dental appointments and ultrasound appointments to those in refugee camps.
So many Spirit Sox fans participated and donated to the AMAR campaign — we (and AMAR) can't thank you enough for your support!
Upcoming Sock-Worthy Events
Celebrate with Socks
July 4: Independence Day
July 9: Collector Car Appreciation Day
July 15: Get to Know Your Customers Day
July 17: World Emoji Day
July 26: National Disability Independence Day
July 29: National Intern Day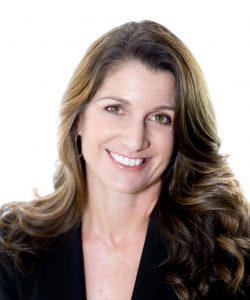 I want to hear from you! Do you have questions? Comments? Did you see some cool socks this week? Did you like something I posted on social?
Don't I know you from somewhere? 
When you need socks for your business, school, team, event, or fundraiser, I'm here to help! I work with each and every customer personally to make sure you love your socks!
Until next time,
Lisa