Get creative with custom socks!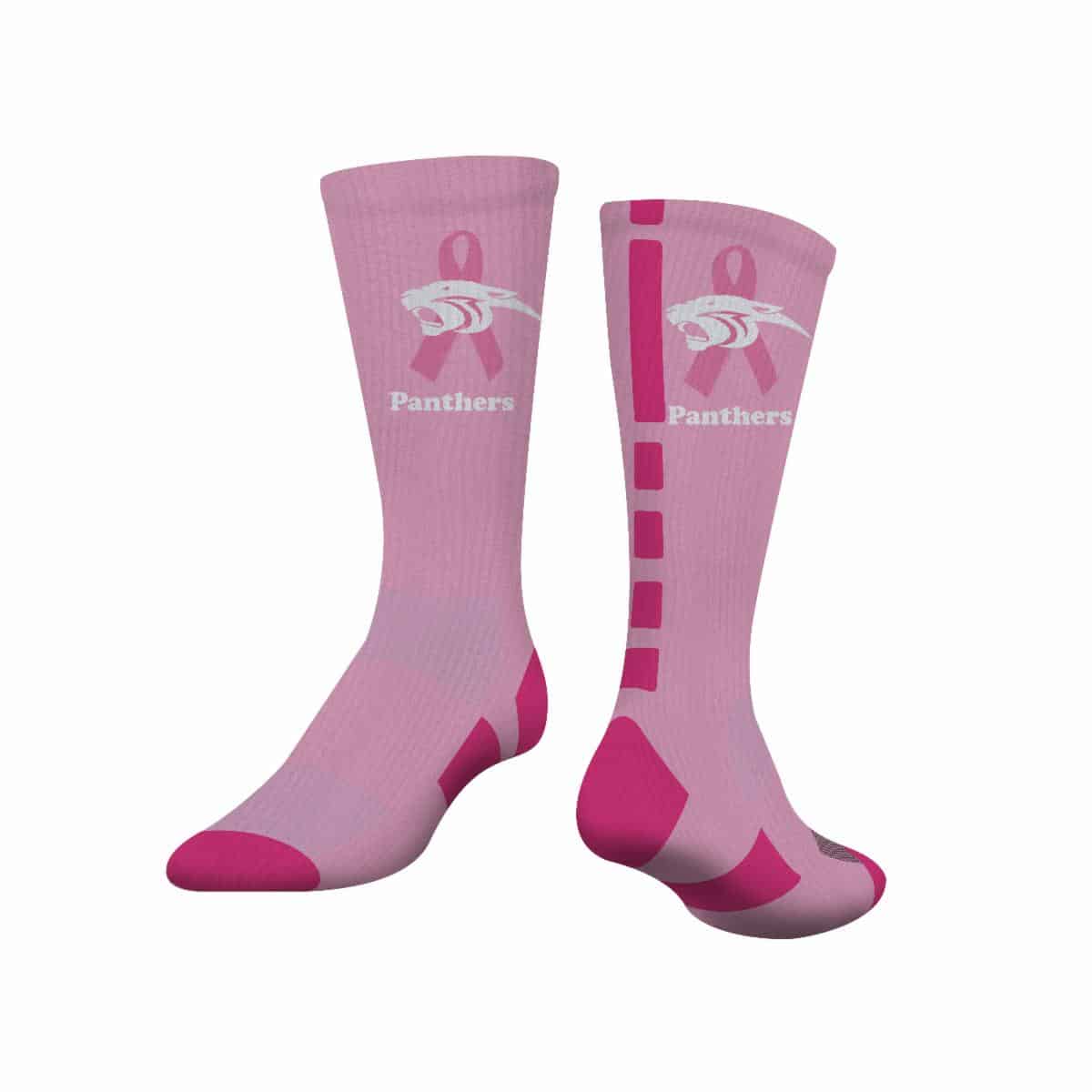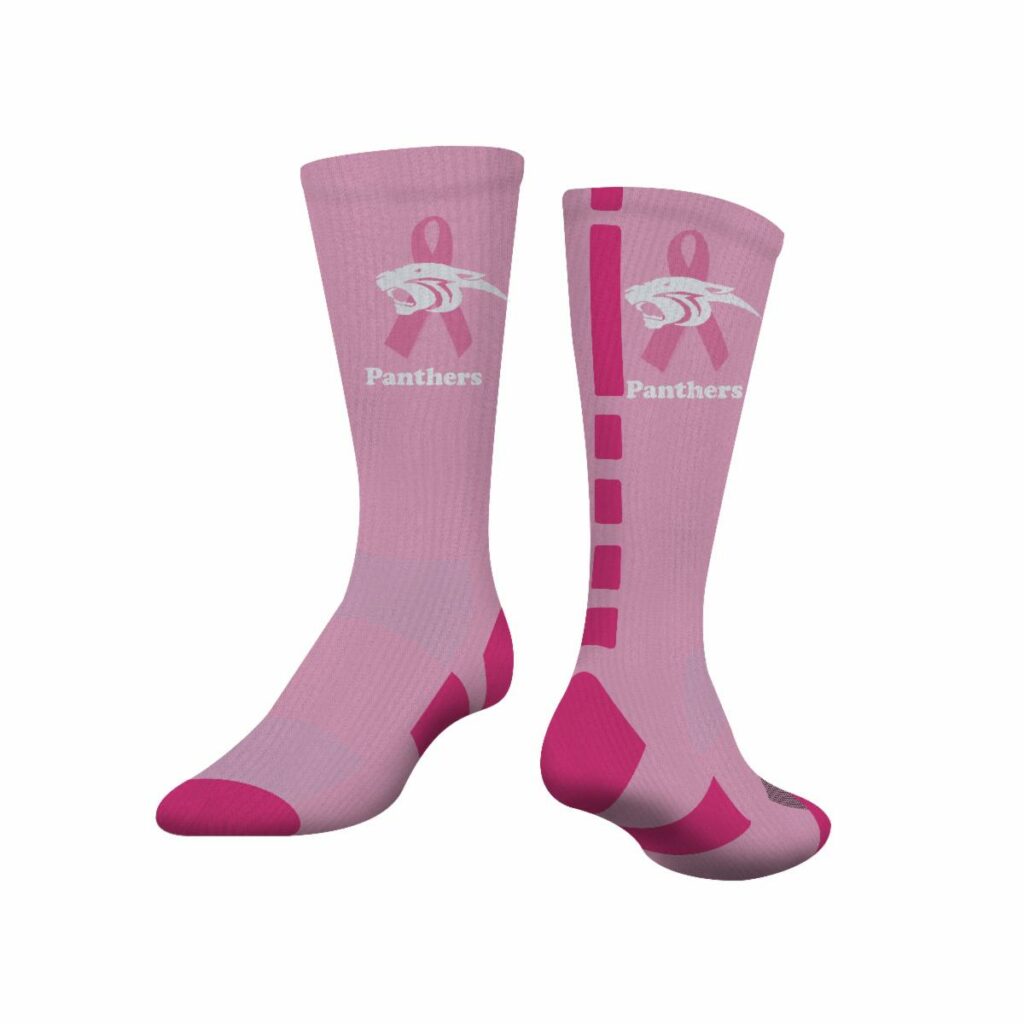 When I was at the LAUNCH conference in Texas a few weeks ago, I heard from many about how tough fundraising had become in the last year. Attendees told me they've had to become far more creative to raise the money they need for their schools, clubs and groups.
One creative way to capture the funds you need is to be very specific in what you're raising money for and make sure the item you're fundraising with reflects that unique cause. (We've all seen enough cookie dough, wrapping paper and discount cards to last a lifetime, right?) Your school or group's branding makes your fundraising item far more attractive to students, teachers and parents.
Represent your cause visually and give people a way to show others that they've supported your fundraiser. Sure, t-shirts will do that, but of course, I think socks are ideal. (No sizing to worry about!)
For example, so many schools and organizations embrace Breast Cancer Awareness Month in October to show their support for those affected and raise money at the same time. Others have had a lot of success with Stocking Stuffer fundraisers with incentive items that parents can use as holiday gifts or stocking stuffers. Parents are looking for those anyway — why not offer them a way to get them and raise funds at the same time?
As always, if socks will help you raise funds for your organization, I'm just an email away!
A Sock-Sess Story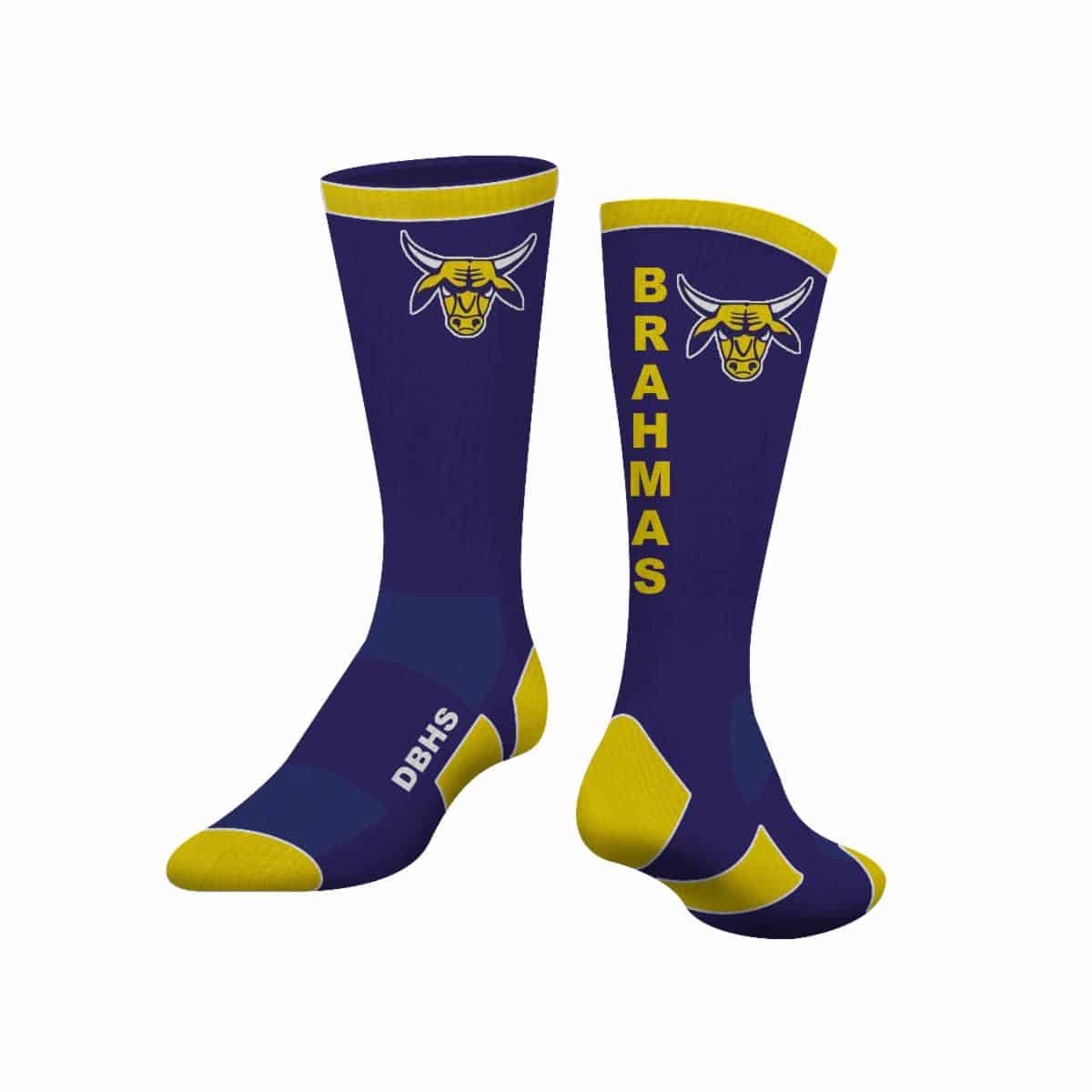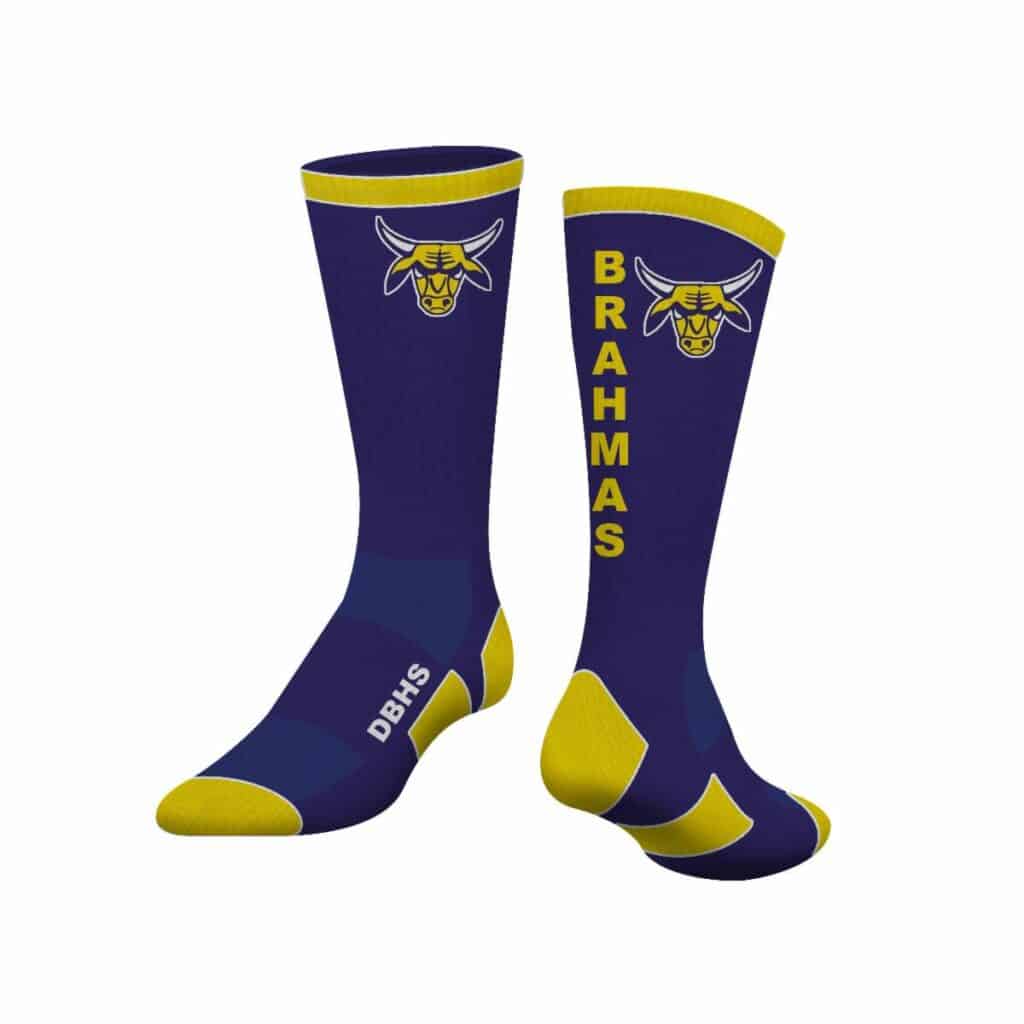 Diamond Bar High School
This month's Sock-Sess Story reflects just what I was talking about above.
Diamond Bar High School in Diamond Bar, Calif., created Spirit Wear Packs and included these fun custom socks. The socks were so popular that they sold out before school started and they had to reorder more!
Sock of the Month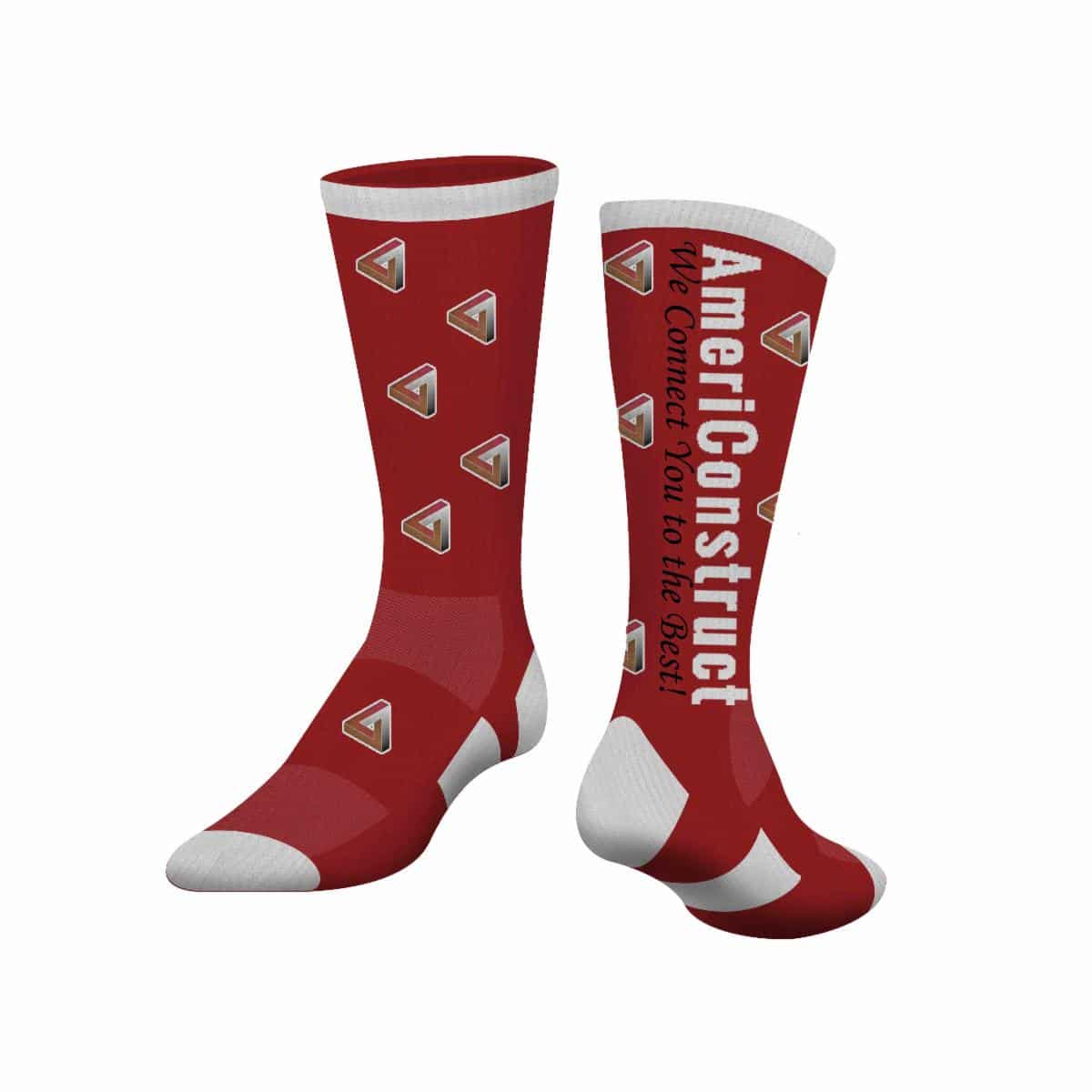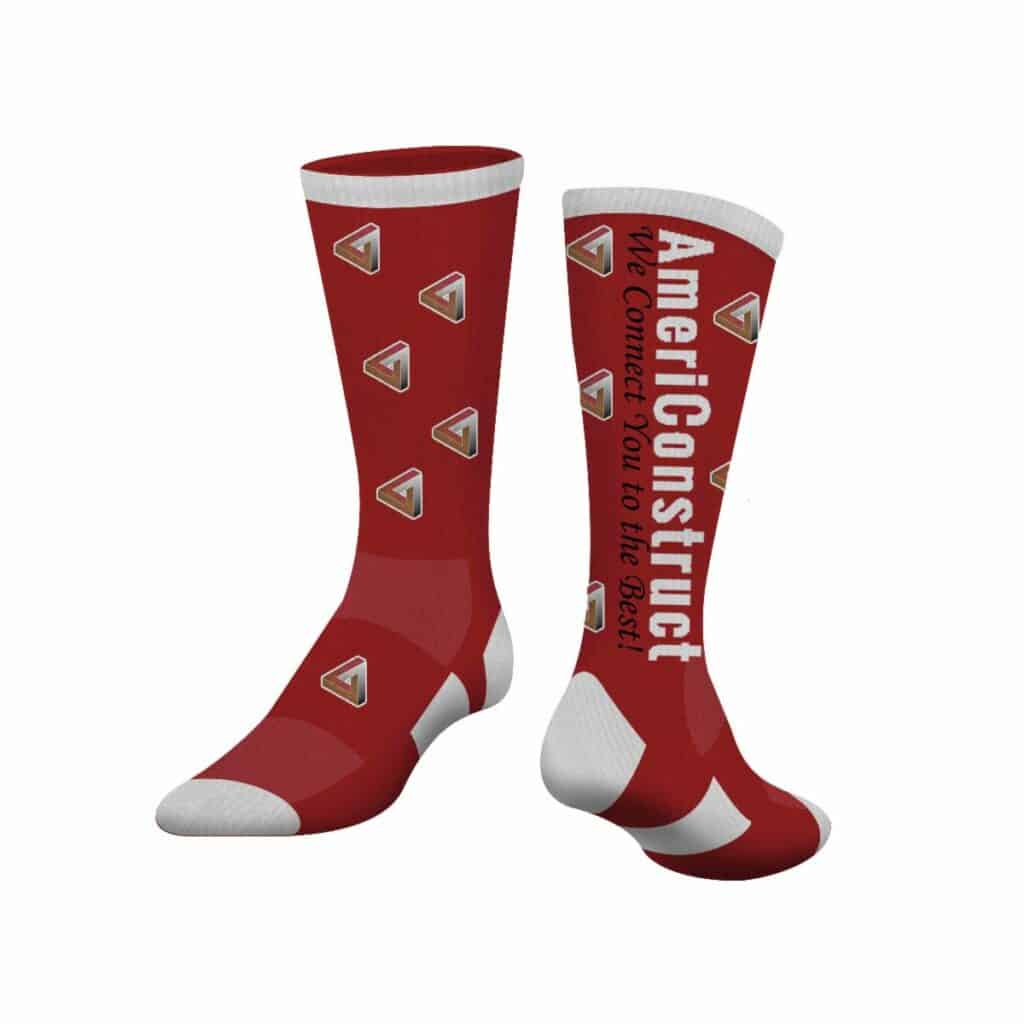 AmeriConstruct
Our Sock of the Month is from AmeriConstruct, a construction recruitment firm in Oakland, Calif.
Neil Lockhart, the company's owner, wanted a way to follow up with and thank new opportunities who schedule a call with him. We hope your prospects are comfy in their new socks, Neil!
Upcoming Sock-Worthy Events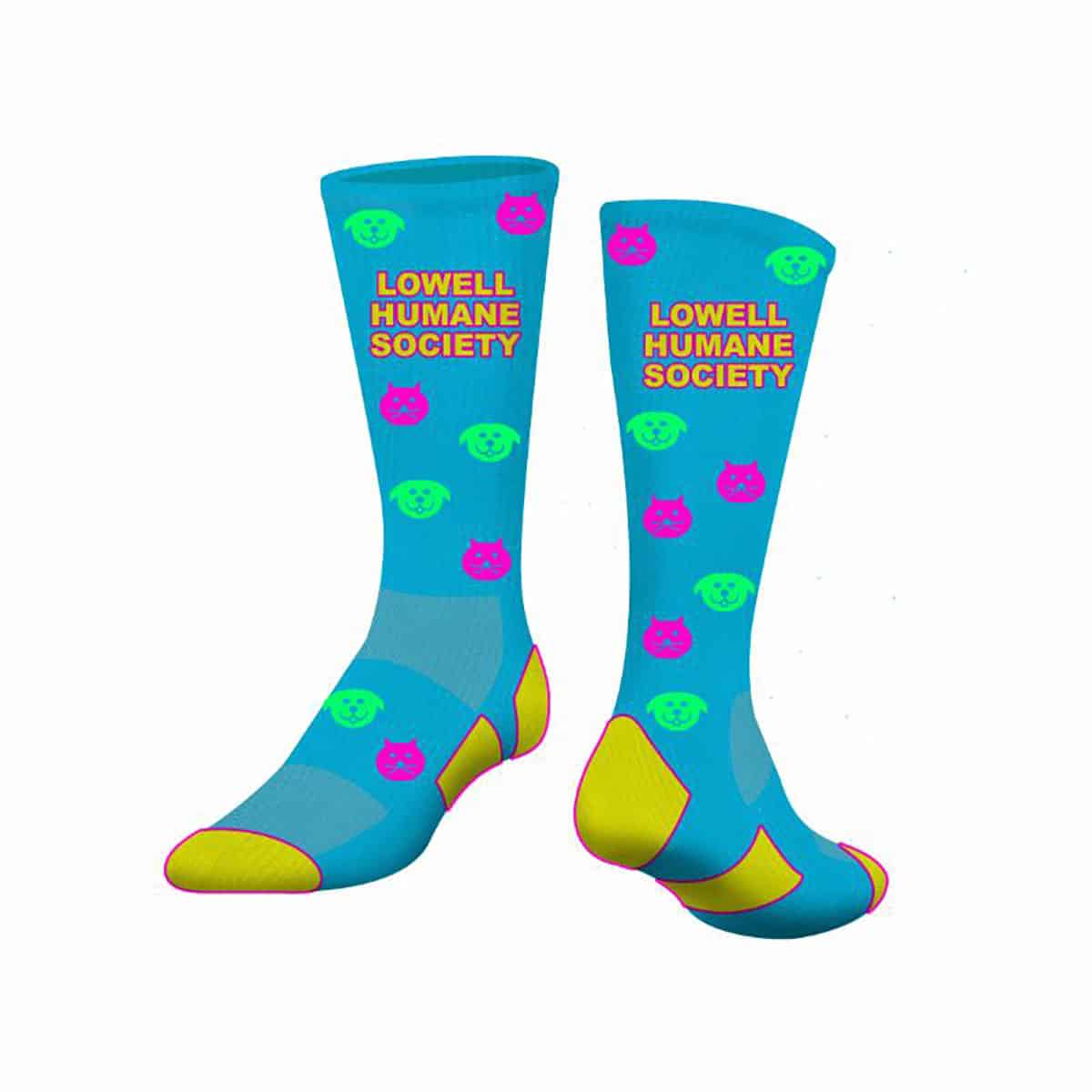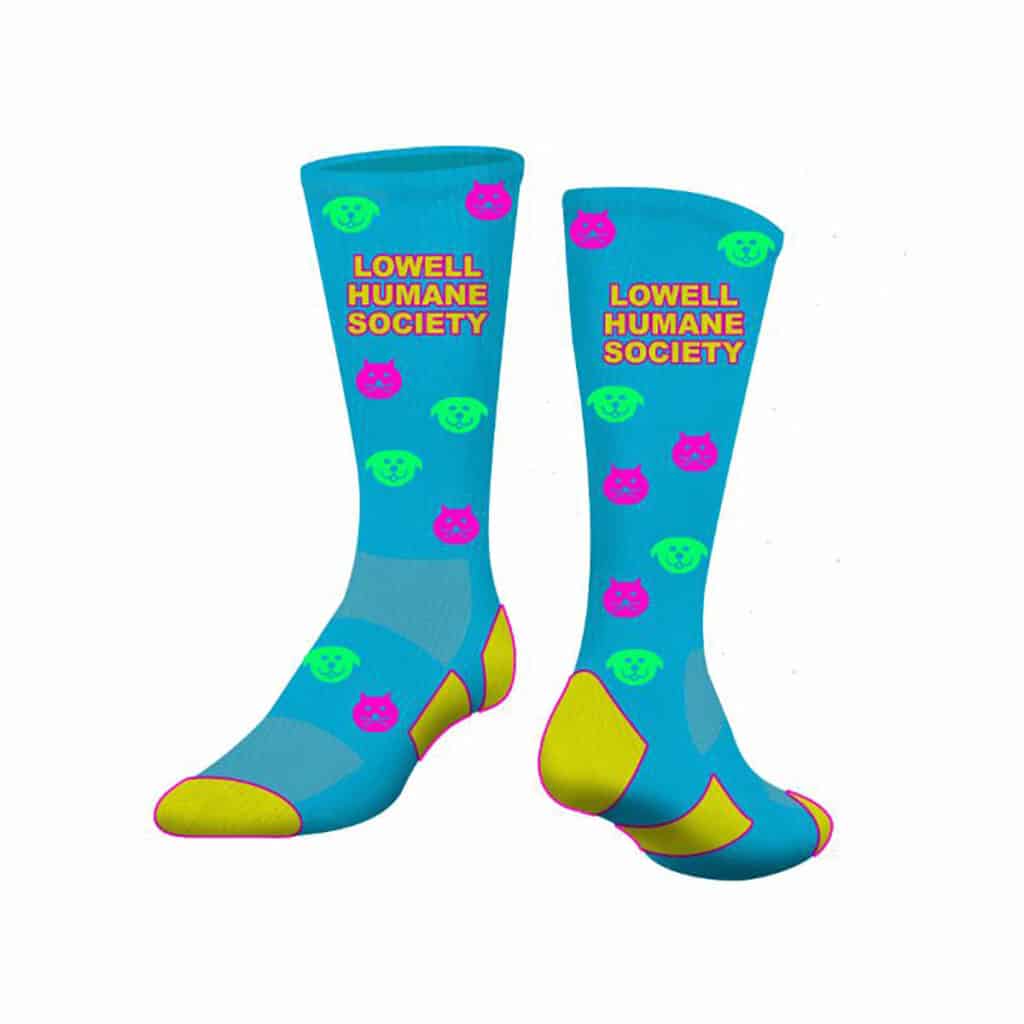 Celebrate with Socks
October 1: World Smile Day
October 3: National Techies Day
October 4: National Taco Day
October 6: National Walk to School Day
October 10: World Mental Health Day
October 13: National Emergency Nurse's Day
October 16: National Sports Day
October 19: National Pharmacy Technician Day
October 21: National Reptile Awareness Day
October 31: Halloween
And don't forget our favorite day coming in December — National Sock Day on December 4!
Let's Be Pen Pals!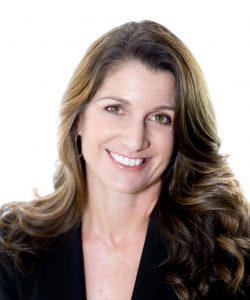 I want to hear from you! Do you have questions? Comments? Did you see some cool socks this week? Did you like something I posted on social?
Don't I know you from somewhere?
Are you following us on Pinterest, Instagram, Facebook or YouTube? I hope so! Or I'd love to have you connect with me personally on LinkedIn.  When you need socks for your business, school, team, event, or fundraiser, I'm here to help! I work with each and every customer personally to make sure you love your socks!
Until next time,
Lisa