Custom socks that are actually custom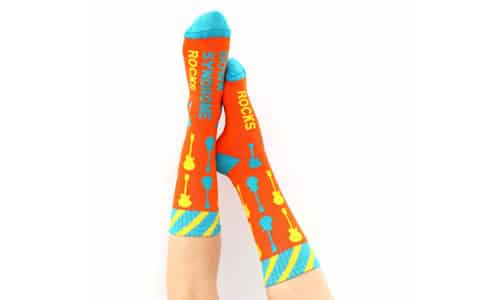 When I talk about custom socks, I mean custom socks. Some companies have a template or a limited set of colors you can choose from. Not Spirit Sox USA!
And when it comes to customization, one of my favorite design experiences was with the Down Syndrome Association of Brazos Valley.
They wanted to create custom socks for their fundraiser, but they had something special in mind for their design — they wanted to hold a contest to come up with it. I loved the idea and was excited to see the results.
They put the word out and got so many wonderful design ideas they just couldn't choose. So we did them all! We even combined some of the designs to put half on one side of a sock and half on the other.
It was such a hit that they sold every single pair and wore them with pride on World Down Syndrome Day.
Custom really does mean custom here at Spirit Sox USA, but if you're not feeling very creative, we can help you there too! When you work with us, we make sure you get exactly what you want — even if you don't know what that is.
We can:
Listen to your ideas and design several options for you to choose from
Work with a design you create
Help you engage your group to come up with several designs like Brazos Valley did
Match your brand colors and logo exactly, no matter who creates the design.
No templates, no color limitations — just awesome, comfy socks that you and your clients, employees, team members, students or group members will love!
P.S. World Down Syndrome Day is March 23, and if your organization wants to recognize this special day with custom socks for a fundraiser or celebration, be sure to get in touch with me ASAP, as turnaround times are about 3-4 weeks right now.
Talking Socks with Texas Music Educators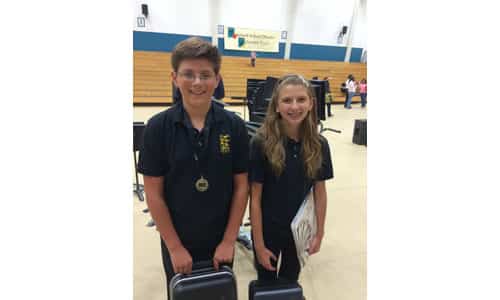 I had a great time at the Texas Music Educators Association convention in San Antonio last week!
Music has always held a special place in my heart — I grew up playing the clarinet — so it's a big pleasure to spend time with so many music educators and share with them how custom socks can help them achieve their goals.
If we met at TMEA and you're thinking about socks for a spring event, I'm here to help!
A Sock-Sess Story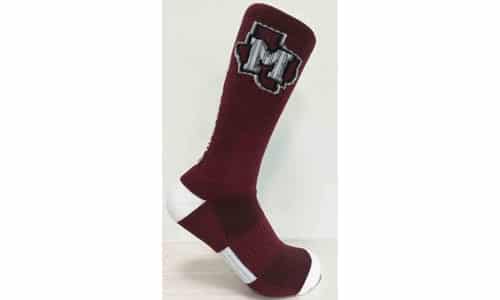 Mildred High School
I met Kelton, the Director of Bands for Mildred High School, at last year's virtual TMEA convention. He loved the idea of using socks as a fundraiser for his bands to help with trips and other expenses.
To boost sales, Kelton offered to shave his head, at the school, in front of his students, if they sold all their socks. With that offer on the line, the socks sold out in days and Kelton got a new hairdo!
(If you're not willing to shave your head, I can help with a bunch of great fundraising tips! Just shoot me an email!)
Sock of the Month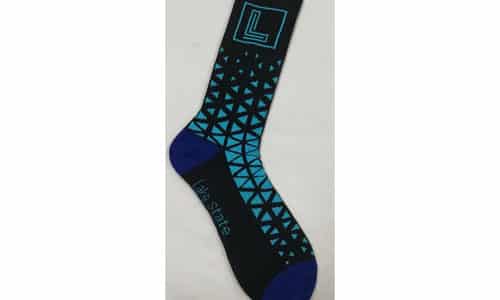 Lake State Business Solutions
I was delighted to work with Belinda Smith of Lake State Business Solutions on custom socks. Belinda wanted to show her clients how much she valued them with a quality gift for the holidays.
We customized these athletic crew socks for her, and her clients loved them! Not only were they happy, but so was Belinda, and she gave us this fabulous 5-star review.


Upcoming Sock-Worthy Events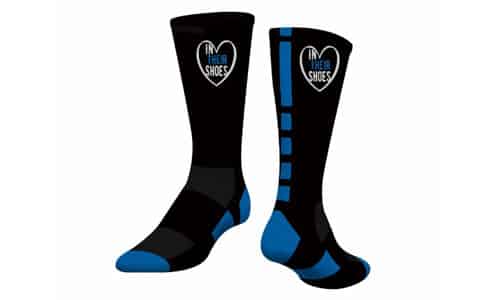 Celebrate with Socks
April 1: April Fool's Day
April 2: World Autism Awareness Day
April 5: National Library Workers Day
April 6: National Employee Benefits Day
April 7: National Beer Day
April 12: National Grilled Cheese Sandwich Day
April 16: National Wear Your Pajamas to Work Day
April 21: National Kindergarten Day
April 26: National Doctors Day
Let's Be Pen Pals!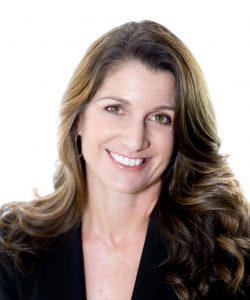 I want to hear from you! Do you have questions? Comments? Did you see some cool socks this week? Did you like something I posted on social?
Don't I know you from somewhere?
Are you following us on Pinterest, Instagram, Facebook or YouTube? I hope so! Or I'd love to have you connect with me personally on LinkedIn.  When you need socks for your business, school, team, event, or fundraiser, I'm here to help! I work with each and every customer personally to make sure you love your socks!
Until next time,
Lisa