How we helped (and grew!) in 2021
2021 is complete, and it was fun to look back and see everything that happened over the year!
Our customers are in 36 states and counting — and we went global this year with our first international customer in Canada!
We supported several non-profits with sock fundraisers and helped them raise money for their amazing causes, including: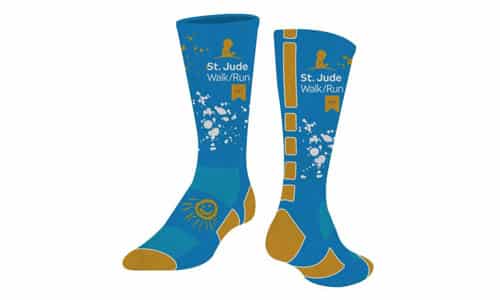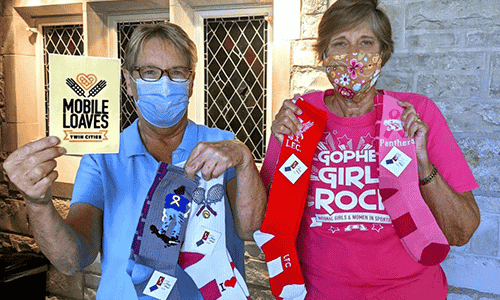 We donated more than 1,000 pairs of socks to homeless shelters in Minnesota and California. Five percent of our profits every year go toward providing socks for the homeless in this country every year. Hip Hop for Change won our "Nom a Non" competition on LinkedIn. We customized and donated their very own socks to support their Oakland non-profit.
The most interesting sock design we made this year was a tie among Fish and Explore's frog and fish socks, chips and salsa socks for Gifting with Sol, and rubber ducky socks to help save a town pool in a small town in Iowa.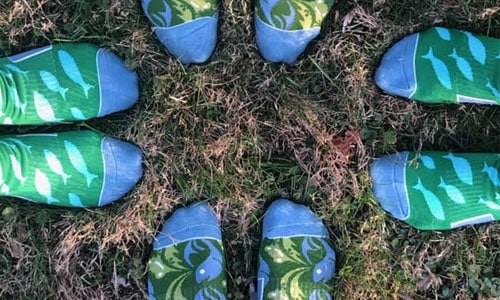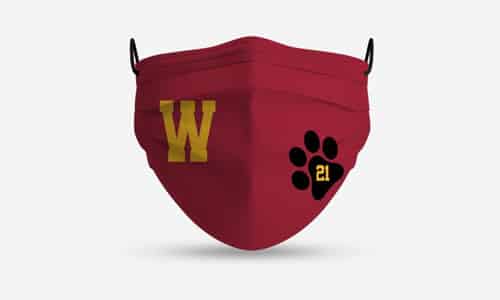 We customized and sold more than 5,000 masks to help keep our customers safe.
Our most famous customer this year is Tim Croll, featured on Lego Masters 2nd season on FOX, who made Lego socks in addition to mini-figure socks for Tim and his son, Zach, also a participant on Lego Masters.
The sock we have received the most videos, photos and fun stories about is our DNA design for M-Vac Systems. CSIs, homicide detectives and forensic analysts all sent my customer photos and videos of themselves wearing the DNA socks he gave them.
Eco-friendly bamboo socks are quickly becoming our hottest seller. We are so happy to do our part to take steps toward sustainability.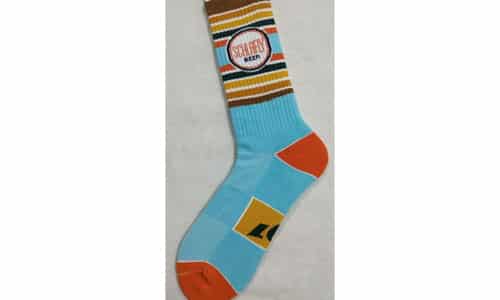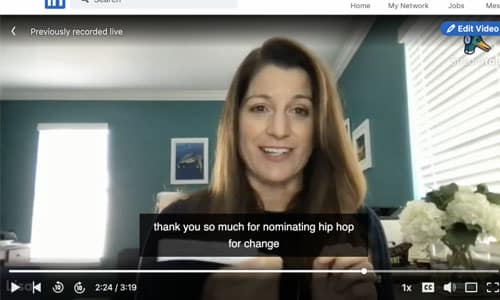 I connected with more than 5,000 new people on LinkedIn — doubling last year's total. If you're on LinkedIn, follow me to get info on sock trends, customer service best practices, corporate gifting, fundraisers and what it's like running a woman-owned business!.
We'd love to add you to our customer list in 2022. Reach out to me to start your own custom socks!
A Sock-Sess Story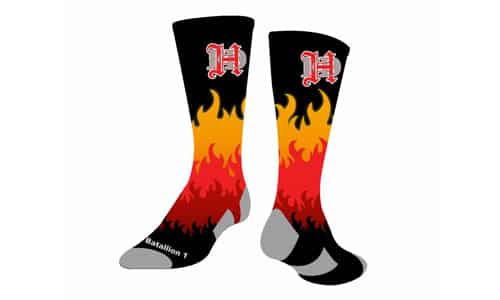 CAL Fire
Looking to give his firefighters fun custom socks as gifts, a California fire captain with CAL Fire reached out to me on LinkedIn. We came up with these fun fire socks, and his firefighters absolutely loved them!
As a lifelong Californian, I feel extremely indebted to the firefighters who fight to save our state from burning every year — so I doubled their order and sent extra socks to our brave firefighters.
Upcoming Sock-Worthy Events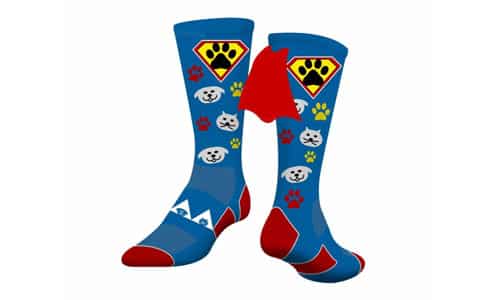 Celebrate with socks
March 1: National Peanut Butter Lover's Day
March 2: National Read Across America Day (Dr. Seuss Day)
March 4: National Employee Appreciation Day
March 7: National Cereal Day
March 8: International Women's Day
March 14: National Pi Day
March 21: World Down Syndrome Day
March 23: National Puppy Day
March 30: National Doctors Day
Let's Be Pen Pals!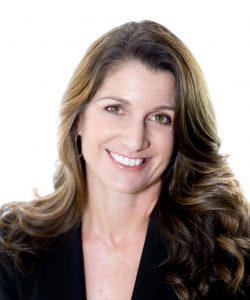 I want to hear from you! Do you have questions? Comments? Did you see some cool socks this week? Did you like something I posted on social?
Don't I know you from somewhere?
Are you following us on Pinterest, Instagram, Facebook or YouTube? I hope so! Or I'd love to have you connect with me personally on LinkedIn.  When you need socks for your business, school, team, event, or fundraiser, I'm here to help! I work with each and every customer personally to make sure you love your socks!
Until next time,
Lisa