Summer fun is coming!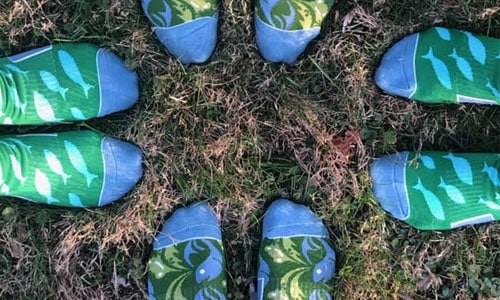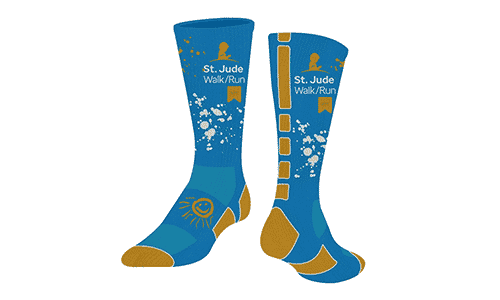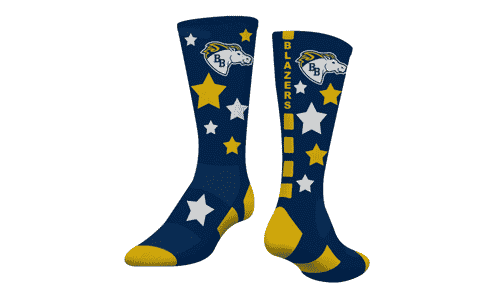 Even though it's still snowing in many places, here at Spirit Sox USA, we're already thinking of summer!
When the weather warms up, you might find your business is asked to contribute to a gift bag for a charity golf tournament or 5K.
Maybe you're planning a company picnic and want a fun favor for all your guests to take home.
You might be searching high and low for a fresh idea for an end-of-the-year gift for school staff. Or an on-brand piece of apparel for your summer camp that won't be a nightmare to size.
If you're celebrating something this summer, Spirit Sox USA is your go-to answer!
High-quality, custom-knit socks
Fast, personal service from real people
Free, next-day personalized designs
Straightforward pricing with no hidden fees
Certified woman-owned business
5% of profits go towards providing socks to the homeless
I'm ready to help! If you're planning for a summer gift or giveaway, be sure to get in touch with me ASAP!
A Sock-Sess Story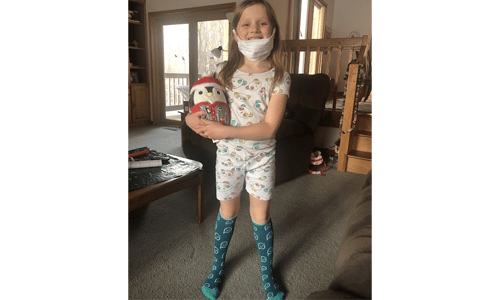 Perky
I loved working with PERKY, a B2B tech company that helps companies' team members make personalized decisions about their employee benefit packages.
PERKY bought these custom socks as holiday gifts for their own employees and their families. They wanted to come up with a really fun design that captured their branding, and I thought it was extra special of them to not only send socks to their employees, who are all still working from home, but also to send them to their family members. (Like their cute model to the left!)
Looking to appreciate your own employees and their families? Everyone loves custom socks! Just shoot me an email!)
Sock of the Month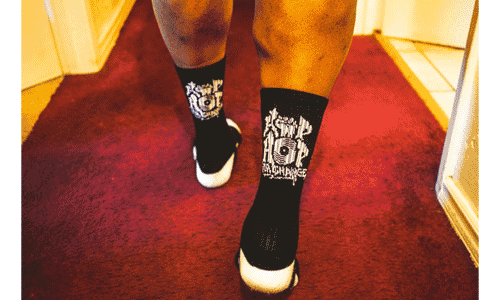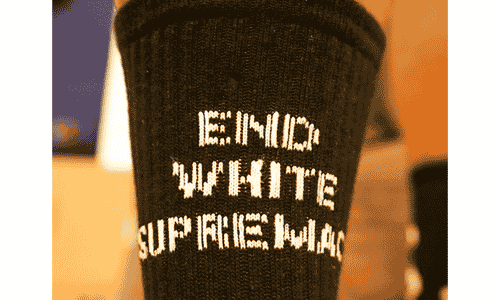 Hip Hop for Change
I was delighted to work with Hip Hop for Change, a non-profit organization that educates, employs, and empowers historically marginalized communities to inspire the next generation of leaders advocating for change.
This important organization was the winner of our recent Nom-A-Non contest on LinkedIn, where we asked people to nominate their favorite non-profit to win a donation from Spirit Sox USA.
On Linkedin Live, I pulled Hip Hop for Change's name out of a bowl of hundreds of nominations. The organization and I jointly decided that making socks for them was much more beneficial than a monetary donation, and they now sell the socks for a 100% profit that benefits their crucial work.
You can support them by buying a pair (or more!) of their socks in the Hip Hop for Change shop.
Upcoming Sock-Worthy Events
Celebrate with Socks
May 2: National Life Insurance Day
May 3: National Teacher Appreciation Day
May 6: National Nurses Day
May 7: National Fitness Day
May 9: National Lost Sock Memorial Day
May 16: National Barbecue Day
May 20: National Pizza Party Day
May 30: World Multiple Sclerosis Day
May 31: National Smile Day
Let's Be Pen Pals!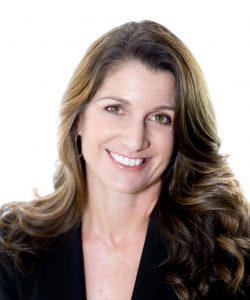 I want to hear from you! Do you have questions? Comments? Did you see some cool socks this week? Did you like something I posted on social?
Don't I know you from somewhere?
Are you following us on Pinterest, Instagram, Facebook or YouTube? I hope so! Or I'd love to have you connect with me personally on LinkedIn.  When you need socks for your business, school, team, event, or fundraiser, I'm here to help! I work with each and every customer personally to make sure you love your socks!
Until next time,
Lisa