Books + Socks = A Cozy Night of Reading!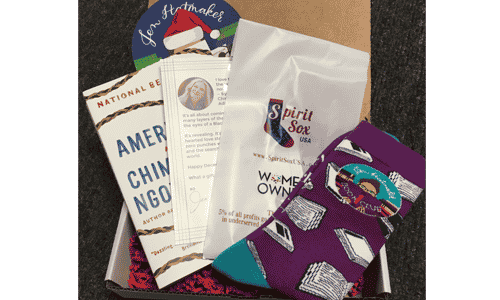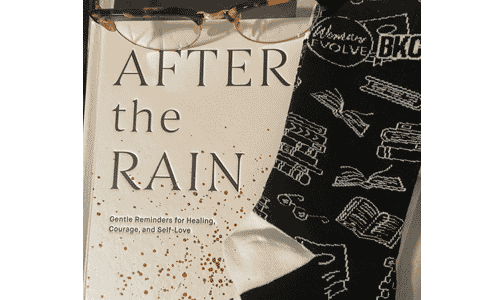 Custom socks from Spirit Sox USA were featured in two subscription book clubs recently! This was a really fun project I was proud to be a part of.
The Chandy Group is a talent/brand development agency that amplifies the voices of influential women who are creating, building, and leading communities.
They showed us how having a common interest can build that bond and give us all a reason to spend quality time together. It was so inspiring!
Two of their influencers, Jen Hatmaker and Sarah Jakes Roberts, lead subscription book clubs in which members receive a box every month that includes a book and a bonus gift. Their readers recently received custom socks from Spirit Sox USA as their monthly box. What fun to be included in the gift of reading!
If you'd like to check out either of these book clubs, head over to Jen Hatmaker Book Club and Woman Evolve Book Club.
Customers: Can you help me out?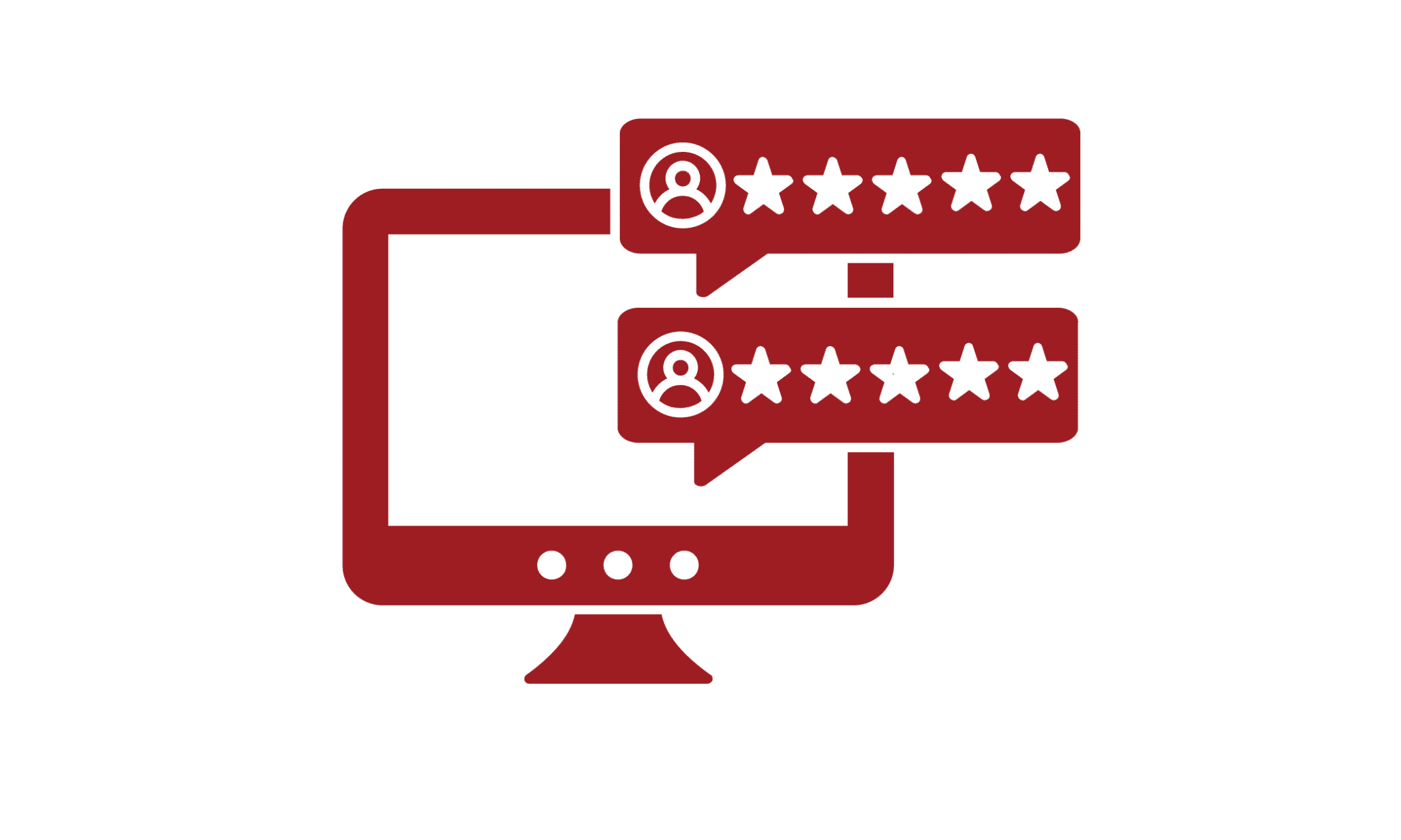 As a small business, it's often tough for me to stand out in the competitive custom sock market against big-name companies.
One thing that REALLY helps me is Google reviews. Not only do they help spread positive word-of-mouth about my business, but they also help me show up higher in the Google results.
In about one minute, you can support my business and help me reach more people by leaving a review. I really appreciate you taking the time!
A Sock-Sess Story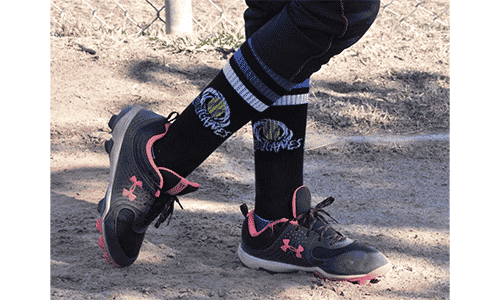 HERicanes
This month's Sock-Sess Story is HERicanes, an organization focused on unraveling the social norms that limit and marginalize based on gender. They're a non-profit dedicated to empowering girls and young women, specifically in athletics and team sports, by running workshops, mentorship programs, and speaking events.
As part of that effort, they sponsor a girls' softball team and wanted to give the girls custom socks to spread the word about HERicanes. Helping girls and women realize their dreams is something I always support, and I was pleased to be a part of the HERicanes effort!
Sock of the Month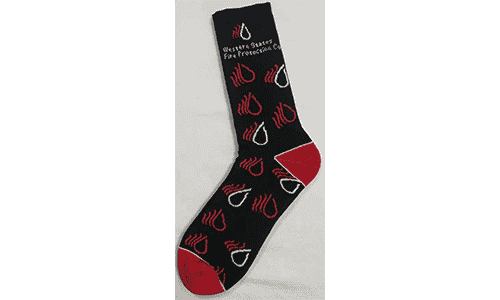 Western States Fire Protection
Earlier this year Viking, Inc., purchased socks from us for their sales reps to hand out to valued customers during their site visits.
So a few weeks ago, the team at Western States Fire Protection contacted me. Their Viking sales rep had just dropped off sprinkler socks, and they loved the socks (and the idea) so much that they wanted to buy fire socks for their own customers.
I love when the recipient of Spirit Sox is so excited about them that they want to create their own! Custom socks really do make people happy (and spread awareness of your brand).
Non-Profit Giveaway: My Live Drawing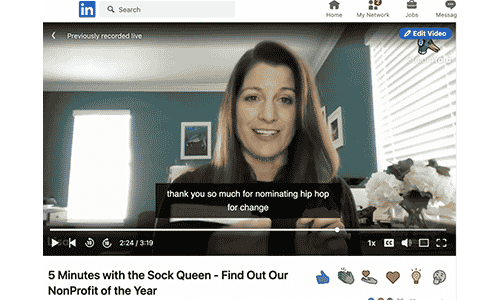 In the season of giving, I wanted to donate to a non-profit organization and asked my LinkedIn followers to help me find the right one. The response was overwhelming and I went live on LinkedIn to draw the winner: Hip Hop for Change in Oakland, California.
Hip Hop for Change uses grassroots activism to educate people about socio-economic injustices and advocate solutions through Hip Hop culture, raising funds for local causes that enrich marginalized and historically oppressed communities.
Spirit Sox USA in the Media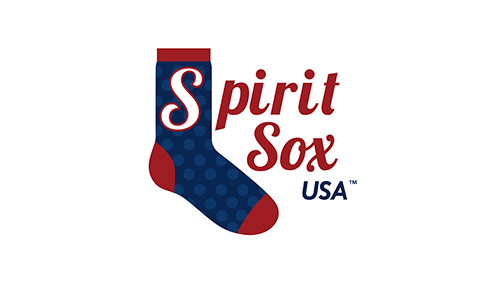 I'm honored to have been recognized on a few websites and podcasts recently!
Read about how and why I started Spirit Sox USA in Women Who Win 100.
Watch me talk about what I wish I knew about intellectual property when I started my business with The Patent Guru.
Listen to me share everything I know about socks on Conversations with Kane on Apple Podcasts or Spotify.
Upcoming Sock-Worthy Events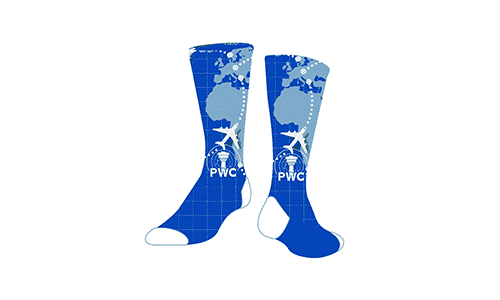 Celebrate with Socks
February 2: National Girls and Women in Sports Day
February 3: National Women Physicians Day
February 9: National Pizza Day
February 11: National Inventors' Day
February 14: National Organ Donor Day
February 18: National Caregivers Day
February 22: National Margarita Day
Let's Be Pen Pals!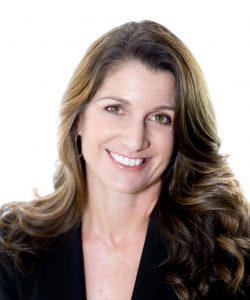 I want to hear from you! Do you have questions? Comments? Did you see some cool socks this week? Did you like something I posted on social?
Don't I know you from somewhere?
Are you following us on Pinterest, Instagram, Facebook or YouTube? I hope so! Or I'd love to have you connect with me personally on LinkedIn.  When you need socks for your business, school, team, event, or fundraiser, I'm here to help! I work with each and every customer personally to make sure you love your socks!
Until next time,
Lisa