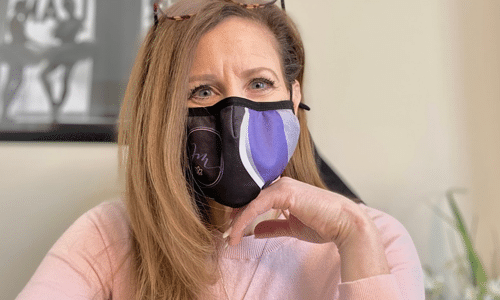 I don't know about you, but I'm determined to put what I learned last year into perspective and let it be my guide for the year to come. I recently reflected with my daughter on what we can take away from last year and use to make this year far better. Among the lessons we've both learned:
In the face of uncertainty, adapt.
Practice patience.
Be grateful for the little things.
Lead with kindness.
Together, we persist.
I'm working every day to embody these ideas — as I work with my beloved customers, spend time with my family, and meet others in the community.
Of course, custom socks (and masks!) are my way of bringing a little extra joy into the world, and I'd love to spread some your way! If you have an upcoming event or occasion that could use some cool socks, just hit reply, and we'll chat!
P.S. This is a summary of a recent blog post my daughter contributed to my new website! Have you checked it out yet?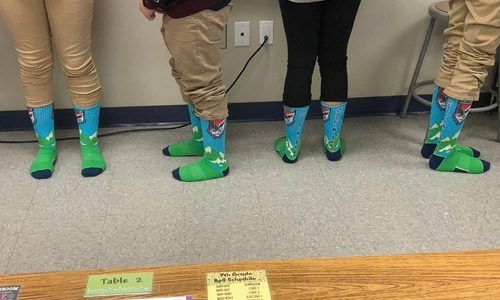 Lincoln Charter School
One of the things I love about custom socks is how they can bring a group of people together. After the rough year and the stresses of Covid, Lincoln Charter School in North Carolina wanted to unify students in the shared experience of a 1,172-mile virtual journey along the Mountains-to-Sea Trail.
In a homeroom competition, Lincoln's middle-school students log miles as they travel through different activities and try to "complete" the length of the trail virtually. What better way to get everyone excited about it than custom socks for all? I love these!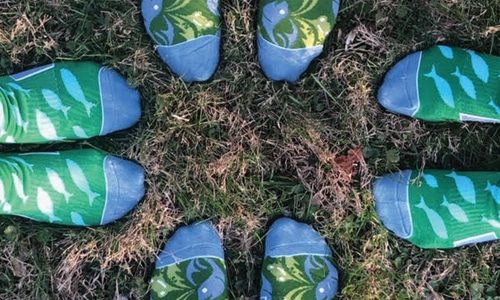 Fish and Explore
We recently created these fun socks for the employees at Fish and Explore, an experiential learning leader dedicated to developing programs well-suited for all ages in Virginia.
They believe in conservation and stewardship, and, as their director, John Lipetz, told me: "At FAE, we wear cool socks, we don't litter and we can show anyone how to have fun outdoors." What don't you love about that?!
Upcoming Sock-Worthy Events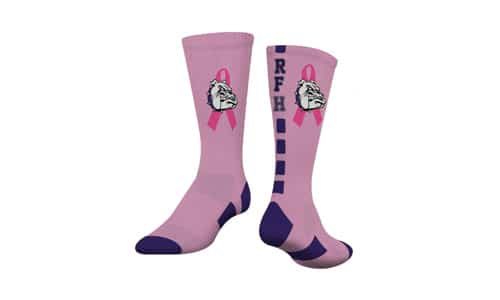 Celebrate with Socks
June 2: National Running Day
June 6: National Cancer Survivors Day
June 8: National Best Friends Day
June 17: National Career Nurse Assistants' Day
June 20: Father's Day
June 22: National HVAC Tech Day
June 25: Take Your Dog to Work Day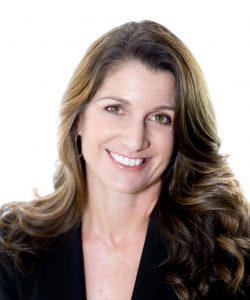 I want to hear from you! Do you have questions? Comments? Did you see some cool socks this week? Did you like something I posted on social?
Don't I know you from somewhere? 
When you need socks for your business, school, team, event, or fundraiser, I'm here to help! I work with each and every customer personally to make sure you love your socks!
Until next time,
Lisa