Written by Kayla Riggs — from the perspective of Lisa Riggs
2020 was the year no one could anticipate. Marked by tribulation and turmoil, uncertainty and irregularity, last year gave the term "unprecedented" an entirely new meaning. From a global pandemic to a divided country, 2020 forced us to change the way we socialize, work, and ultimately live. Most of all, however, 2020 showed us the resilience of one another — of doctors, parents, teachers, students, business owners, hairdressers, grandparents…of all of us. It taught us that human connection — that the love we share through actions both small and large — are essential in our ability to persist and, eventually, to thrive.
Though the past twelve months have undoubtedly acted as one of the toughest periods of time in my life and in the lives of countless others, I have made a purposeful choice to regard last year in a different light — to flip the script and to essentially change my narrative of 2020. And, if you feel so moved to, I invite you to do the same. So, without further adieu, here are five lessons 2020 taught me primarily as a small business owner, but also as a mom, daughter, wife, sister, and human being.
1. In the face of uncertainty, adapt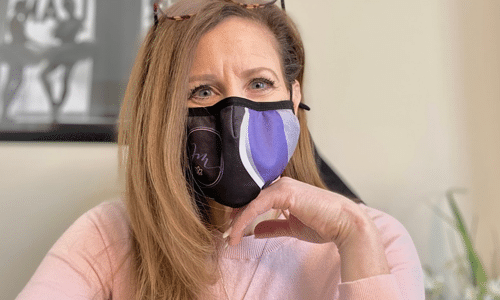 As a small business owner who primarily worked from home prior to 2020, many might think that the COVID-19 pandemic would have little effect on the daily operations of Spirit Sox USA. Unfortunately, however, that was — and still is — not the case. With schools and other large organizations shutting down as well as conventions being canceled, my clientele greatly diminished in a matter of weeks, if not days. Though originally deterring, such a reality pushed me to think outside of the box in order to gain new customers and meet their needs. Like many, I started placing a heavier reliance on technology, meaning I filmed more videos on my social media pages, I began participating in more online workshops, and, of course, I turned to Zoom (a household name at this point) for meetings.
My adaptability in terms of products is perhaps what I am most proud of, however. A few weeks into the worsening pandemic, it became clear that socks may have to be temporarily placed on the back burner as a part of our collective effort to stop the spread. Thus, after speaking to my production team, I decided to introduce a different, yet immensely necessary product: masks. Throughout 2020, I was able to sell thousands of masks, hopefully providing a fun spin on an important product. As business plans may slightly alter and plans may also be subject to change, being able to exercise the skill of adaptability has ultimately prompted me to be more comfortable with uncertainty.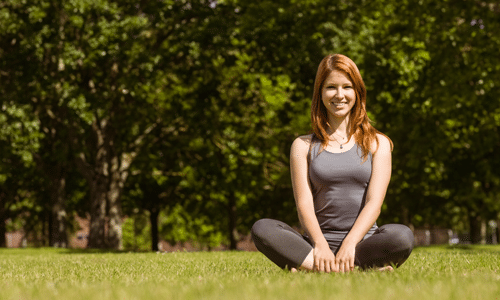 Throughout the course of 2020, patience — though almost never easy — was key in allowing myself and my business to persevere. At the start of the pandemic and the lockdowns that rapidly ensued, my production was canceled in its entirety for over a month, thus causing a majority of Spirit Sox operations to shut down — though luckily not permanently. Such a period of unpredictability encouraged me to stay patient not only with aspects of my business, but also with myself; I learned to control what I could, not placing as much pressure on myself when outside entities were uncertain and unmanageable. Personally, this task was no easy feat. I am a fairly competitive person and, though normally a positive motivator in my career, this characteristic can also cause me to put unwanted and unneeded stress on myself to complete everything perfectly. Thus, though some vital aspects of my company were temporarily on hold, I was able to embrace the uncomfortable to the best of my ability (though not without a small amount of stress along the way). This reality, I think, has not only allowed me to be a better businesswoman, but has also pushed me to be a better person.
3. Be grateful for the little things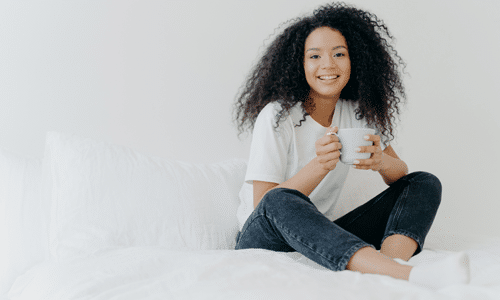 Gratefulness is a sentiment I've certainly taken to heart throughout the entirety of 2020 and surely throughout the beginning of 2021. With the struggles that were inevitable the past twelve months, I've learned to practice gratitude for every sale I've received — no matter how small or large — every opportunity I've been granted, every meeting I've had, every warm cup of tea I've enjoyed before the day's start, every good night's sleep, every dinner with my family, every bit of respite I've felt, and beyond. Though no one could predict what transpired last year, I've reminded myself to not take for granted what's right in front of me — this has given me some welcomed peace.
Lead with kindness. Lead with kindness. Lead with kindness. Watching the news, it is easy to see a world filled with division, with hatred, with chaos — and it's easy to become engulfed in such a world. Thus, it is up to us to envision a different one, a nation — and a globe — of compassion and love. And such an image begins with each of us, including myself as a small business owner. If 2020 has allowed us to learn anything, it has shown us that we don't know what others are truly going through. Thus, this past year, I have tried my best to set an example of respect and kindness; even on my worst days, I remind myself to lose judgement of myself and others; I've tried to be purposeful with compassion, asking people, "How are you?" more often; and I've focused on giving recognition and positive feedback more regularly.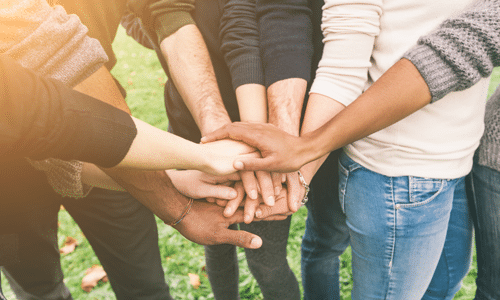 This past year, the phrase "it takes a village" truly came to life in my everyday activities. Without the help of my wonderful team that worked tirelessly behind the scenes to ensure that Spirit Sox could continue to thrive, my business would've faced many more obstacles and roadblocks. This final lesson — together, we persist — is a bit more personal for me. Though not physically connected, it is clear that a sense of togetherness and connection are essential in almost every aspect of our lives (and certainly mine), whether it be our career, extracurriculars, or social life. Although we might not know what the next year has in store for each of us, we must continue to persist, together; we must remember to check on our coworkers, friends, and loved ones; we must ask for help when we need it; we must rely on one another when things get hard; and we must climb this hill that is 2021 — no matter how steep it might seem — as one collective unit.
It is no secret that 2020 was difficult. It was a year of pain, anxiety, and stress. But it was also a period of immense growth. This blog isn't one that has a purpose of receiving pity and is certainly not one in which I wish to boast; rather, I hope it is a way of showing my humanness, of explaining my pitfalls and small victories, of being real. I think those entities — realness and humanness — are something we could all use a bit more of right now.
Funnily enough, after reflecting on the past year, I am reminded of something my grandmother used to say after eating a rather filling meal: "There's always a little corner," she would say, pointing to her stomach, "for dessert." I think my grandma's sentiment is true in terms of perseverance, too. No matter what 2021 throws our way, we can always find a little corner inside ourselves that will push us to continue forward, one day at a time, one step at a time, through any challenge thrown our way. So, here's to 2021: may it be a year of further growth, of brighter days, and of flourishing happiness.