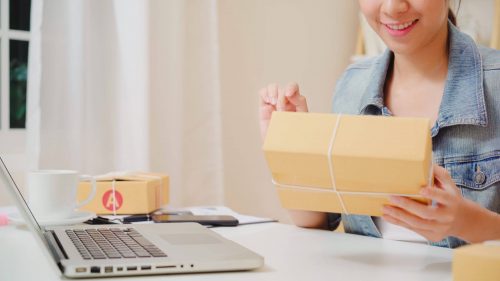 Do you know how big of an impact good workplace culture can have on your business or organization? According to SnagaJob, good culture decreases turnover from over 48% down to 13%. A large part of creating a good and structured culture somewhere is finding your identity.
Once you find that identity, it's important to showcase that to others – such as potential customers, co-workers, the community, etc. A great way of sharing and embracing an organization's culture is through something known as swag. Basically, swag stands for stuff we all get. This can be a range of things, from pens and prizes, to items like Spirit Sox. Oftentimes, organizations will create swag bags that adhere to their branding, which contain multiple items that show their identity and are usually very fun to open.
For more information, read this article: 9 Swag Essentials.
You might be thinking, "well, free stuff is always great, but why is it important for me to think about?" There's a myriad of reasons why swag is always beneficial for you, whether you're a school, organization, or workplace.
It's great for virtual! Nowadays, so many things have switched to online-only events. Students are doing online classes more, conferences are online, zoom meeting are on the rise, etc. When this happens, it's sometimes hard to feel connected. For example, if you're a company giving a speech at a virtual event, it helps to send out a physical swag product to your viewers so they feel a sense of engagement. According to an ASI study, 57% of consumers have a more positive opinion about a brand that gave them a promotional product (swag).
Swag is great at welcoming people! When someone joins your team, your class, your group, swag is a great way to welcome them with something fun and useful. During the first few months of something new, people decide whether they fit in or not, and swag is a thoughtful way to make someone feel at home and get a good understanding of the culture.
Swag unites teams! A great example of this is the CASL (California Association of Student Leaders), who completed their swag package with customized Spirit Sox. When you're a part of a large group, you can feel lost in the hustle and bustle. Having Spirit Sox for your specific team can bring camaraderie and a sense of pride in your team! It also celebrates team members, or employees/students.
For more information, read this article: Benefits of Promotional Merchandise.
Swag makes people feel appreciated and can add value to company culture. However, when thinking of what swag items are best for you, consider a few things:
Usefulness/popularity
Quality
If it aligns with your mission/values
Spirit Sox socks and masks are always useful, fun, and great quality. We combine your company or organization's colors, logo, etc. to create the perfect, customized product. Our design mock-ups are always free, so send us your logo today to get started!