Online fundraisers are becoming increasingly popular and an online presence for your fundraiser can make a difference in the amount of money you are able to raise. You can achieve more sales and increase the amount of money that your fundraising sale collects overall.
Why is online fundraising beneficial?
People can participate from anywhere — your fundraiser can reach people anywhere that has an internet connection (even on a smart phone or tablet), which greatly broadens the scope of who is able to participate. One example that stands out to us is that a customer in Minnesota purchased custom socks for a Black Lives Matter fundraiser to help raise money that would directly help their community in Minneapolis. Due to the fact that they took their fundraiser online, their sales came from beyond just the Minneapolis area. They had sales from as far as California and Massachusetts.
You can capture donor/purchaser information easily — when you employ online fundraising, you are able to gather information quickly and easily through the platform. Email addresses, mailing addresses, etc., can all be gathered through the donor/purchaser filling out the online form required to purchase or donate. Obviously, handling personal information requires that you adhere to privacy best practices, which is even more reason to utilize an online platform since they have the proper security embedded into the platform and typically have a privacy policy or can make recommendations on how to handle customer information.
Online fundraising gets the word out about your cause — by encouraging purchases online, you can include links to your website and social media channels directly on your fundraising page. People are then able to instantly find out even more information about your organization and you can get more people to follow you on social media. You can even encourage them to interact with your social media after their purchase, by inviting them to post pictures in their custom socks and masks and tagging your organization on social media; thus, spreading your fundraiser's reach by introducing it to more people.
Platforms for online fundraising sales
At Spirit Sox, we often get asked about what platforms are available for online fundraising sales. And our answer is . . . it depends on the scope of your project and your budget.
For most online fundraising sales, like a Spirit Sox socks or mask sale, we recommend Cheddar Up. Cheddar Up is an online platform that is a great option and it doesn't require a lot of upfront expenses to get your page up and running. After you work with Spirit Sox to get your custom socks or masks ordered, you are ready to get your online store set up. It's easy to do. Just go to cheddarup.com and make an account. They offer a Basic, Pro, or Team plan. The differences between the plans can be seen in the screenshot below (courtesy of cheddarup.com).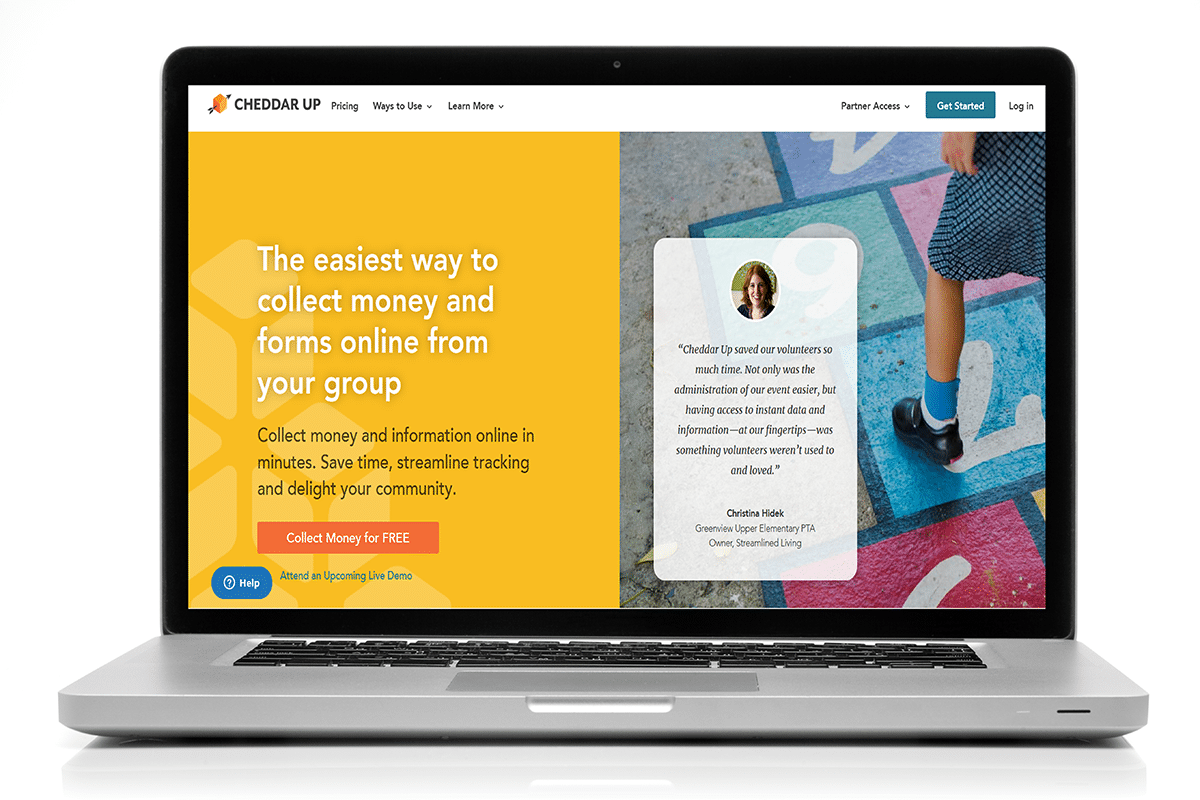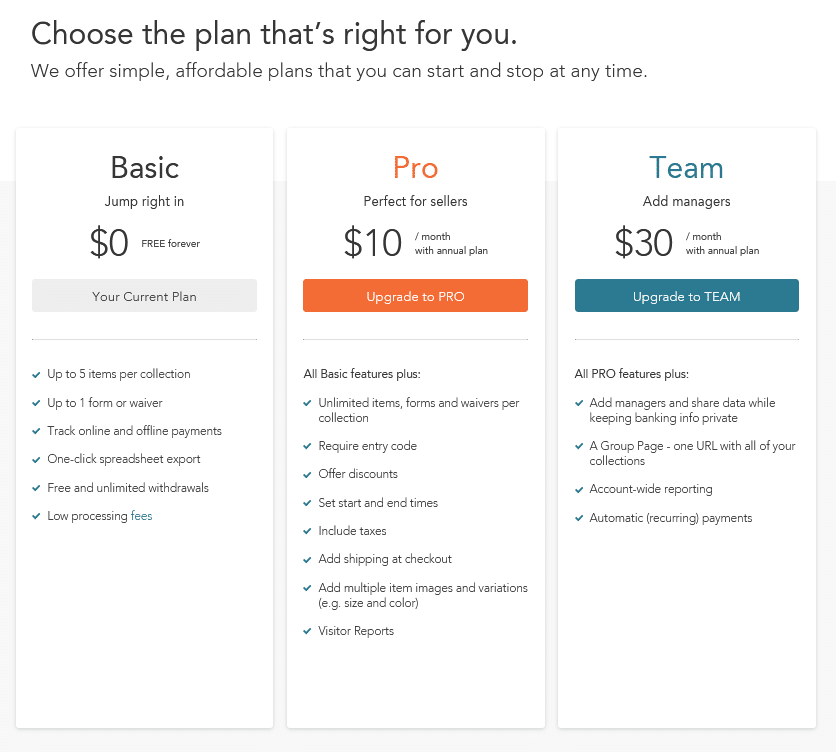 After you make your account, you just need to set up your fundraising page. Here is a sample of a fundraising page for one of our customer's sock fundraisers. Once you set up your page, all the buyers have to do is click on the sock option they want, choose the quantity, add it to their cart and checkout. We've circled the product and the cart in the screenshot below so you can see what the customer would click on to place an order.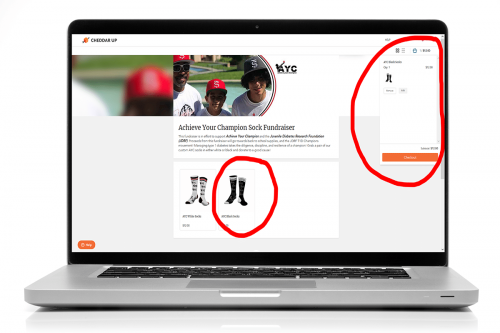 One thing to note, the person purchasing or donating via your Cheddar Up page will incur a convenience fee. As of January 2021, that fee is 3.5%. This fee goes to Cheddar Up and is how they are able to provide this platform free with the Basic Plan.
Another alternative is to work with a web designer to create an e-commerce website for your fundraising sale. It can be an entirely new website or it can be a page added to an existing site. Since there is cost associated with having someone design and set up your e-commerce page, this option doesn't make sense for everyone. In addition to paying a web designer or developer, there will also be costs associated with the e-commerce platform that will be a part of the website.
If you have more questions about this option, we recommend reaching out to the web designer that we utilize here at Spirit Sox, Albright Creative (albrightcreative.us). Owner, Erin Albright, and her team build WordPress websites and have utilized several platforms for their clients. These include Ecwid, Big Commerce, and Woo Commerce e-commerce platforms. And in speaking with Erin, she said that each platform can be a good option depending on your specific needs.
Bottom line is that online fundraisers are here to stay and they have become even more essential in 2020 and 2021 as the pandemic made it difficult to hold traditional in-person fundraising events. Whether you are a school, sports team, organization, or non-profit, an online fundraising sale can be a great solution for your next fundraiser. And our socks and masks can be customized to fit your company or organization's brand or theme, making online fundraisers and Spirit Sox USA's masks and socks the perfect combination to achieve large sales to smash your fundraising goals.