Celebrate National Sock Day in December!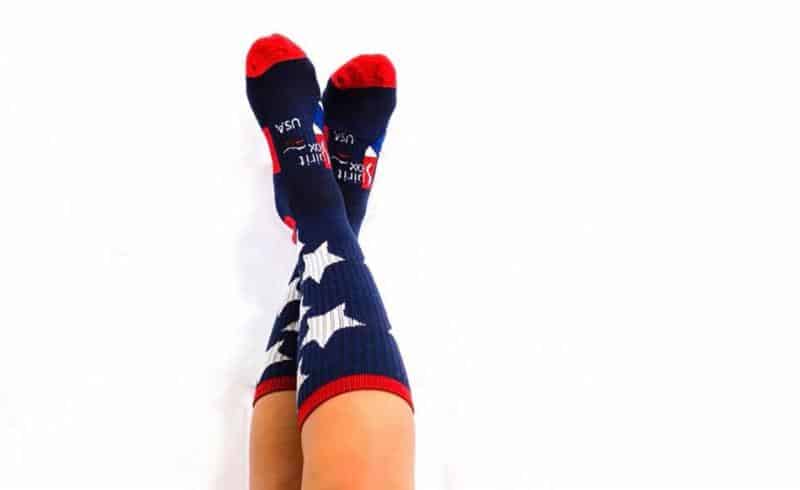 Coming on December 4, it's Spirit Sox USA's favorite day of the year: National Sock Day!
When I started Spirit Sox USA, I was drawn to how flexible custom socks are. They can commemorate, celebrate or recognize any special day, event or person you can dream up!
Celebrate an achievement by your team at work.
Sponsor a charity event with a sock donation.
Bring awareness to a special cause.
Commemorate an anniversary in your organization.
Fundraise, fundraise, fundraise!
I'm absolutely loaded with ideas for ways your organization or business can include custom socks in your celebrations and activities.
Our designs are free and ready the day after we chat, so call or email me today — we'll create an amazing custom design just for you!
A Sock-Sess Story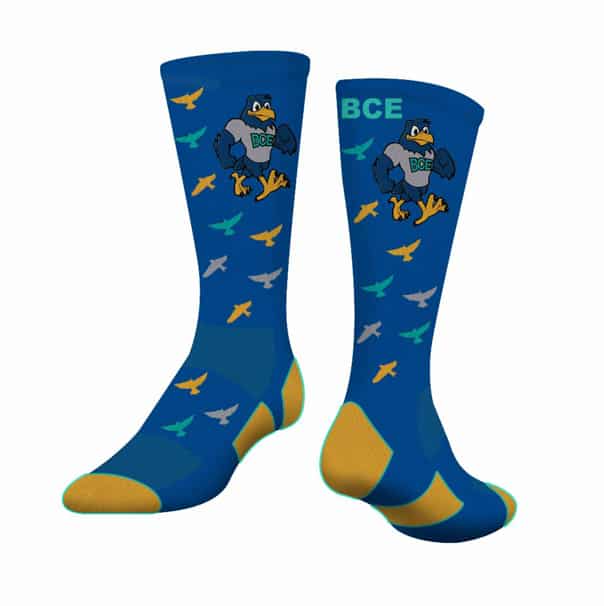 Bowen's Corner Elementary
This month's Sock-Sess Story is a repeat order from last year!
Bowen's Corner Elementary School in Hanahan, South Carolina, ordered masks to help students learn safely last year. Students and teachers loved them so much that this year they wanted matching socks! We designed them to feature their mascot, the Soaring Eagle. Pretty cute, right?
Sock of the Month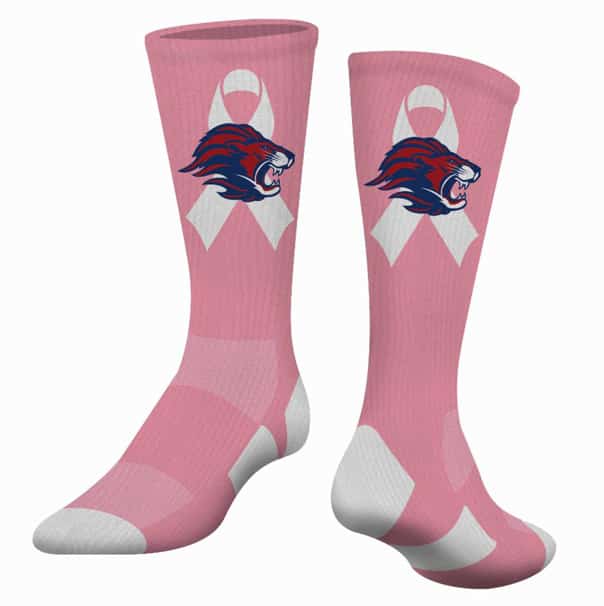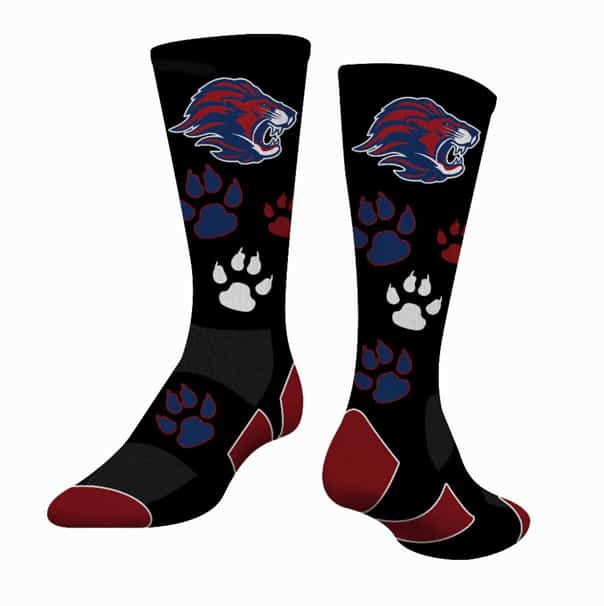 Leander High School
Our Sock of the Month is from Leander High School in Leander, Texas. They are honoring National Breast Cancer Awareness Month in October with custom pink socks and also created custom socks in their school colors. They'll sell the socks at football games and on campus throughout the year.
Proceeds from the sales of the pink socks will go to a good cause — we partnered with Leander High School to donate the funds to a local breast cancer foundation.
(Did you know I always donate 5% of the profits from any custom sock purchase? Yours could be the source of my next donation!)
Upcoming Sock-Worthy Events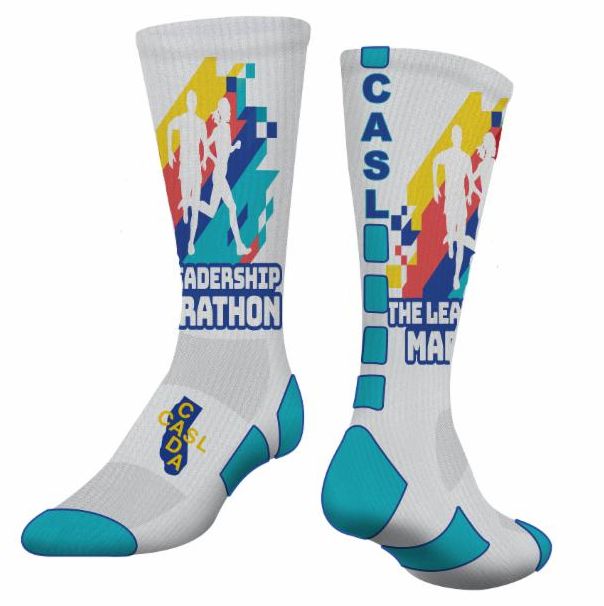 Celebrate with Socks
November 1: National Author's Day
November 3: National Sandwich Day
November 4: National Candy Day
November 6: National Play Outside Day
November 8: National STEM/STEAM Day
November 11: National Veteran's Day
November 14: National Pickle Day
November 17: National Take A Hike Day
November 25: Thanksgiving (Sponsoring a Turkey Trot/5K? Order your goodie bag sock donation now!)
Let's Be Pen Pals!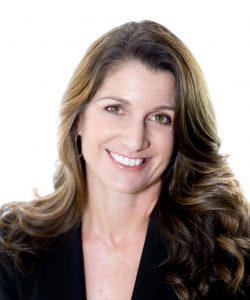 I want to hear from you! Do you have questions? Comments? Did you see some cool socks this week? Did you like something I posted on social?
Don't I know you from somewhere?
Are you following us on Pinterest, Instagram, Facebook or YouTube? I hope so! Or I'd love to have you connect with me personally on LinkedIn.  When you need socks for your business, school, team, event, or fundraiser, I'm here to help! I work with each and every customer personally to make sure you love your socks!
Until next time,
Lisa