A Thank You From The AMAR Foundation
One of the best things about my job is that I get to be a part of endeavors that help those truly in need, even if they're halfway around the world.
One organization I recently worked with, the AMAR Foundation, just completed its final push to help families in refugee camps in Iraq. Targeted by ISIS and hit hard by COVID-19, these families desperately needed help.
Each sock purchase helped bring displaced families living in refugee camps throughout Iraq the life-changing benefits of 4 dental appointments, 4 ultrasounds, 4 vaccinations, 4 lab tests, 4 doctor consultations, or 4 medical checkups for their children.
This one really moved me — if you were able to help, know that your support is greatly appreciated.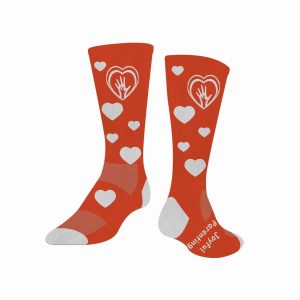 Joyful Parenting
Elisabeth, a parenting coach and the owner of Joyful Parenting, knows how much families are struggling right now. To help, she worked with us to create these fantastic socks as a
fundraiser
for her area food bank, Second Harvest.
All proceeds from her sock sales go to support the food bank, and by using her own custom-branded socks to raise funds, she ensures everyone who donated will think of her if they need parenting support. Way to go, Elisabeth!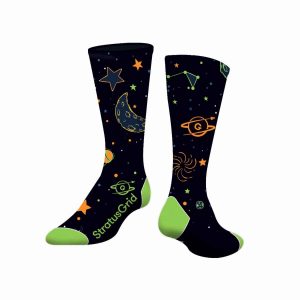 Status Grid
StatusGrid's planet logo was the starting point for this amazing space-themed sock that I'm honoring as Sock of the Month. I love the design they chose after working with our designer!
They plan to use these high-end dress socks to wow customers and leave a lasting impression. I don't see how they couldn't! They're so fun!
Upcoming Sock-Worthy Events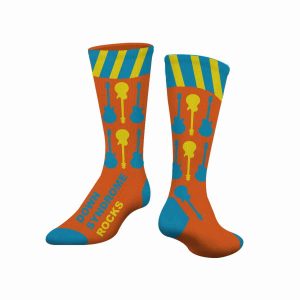 Celebrate with socks!
March 21: World Down Syndrome Day
April 2: World Autism Awareness Day
April 4: National School Librarian Day
April 6: National Student-Athlete Day
April 7: National Beer Day
April 12: National Employee Benefits Day
April 16: National Wear Your Pajamas to Work Day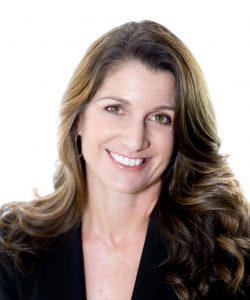 I want to hear from you! Do you have questions? Comments? Did you see some cool socks this week? Did you like something I posted on social? When you reply to this email, it goes straight to me.
Don't I know you from somewhere? 
When you need socks for your business, school, team, event, or fundraiser, I'm here to help! I work with each and every customer personally to make sure you love your socks!
Until next time,
Lisa