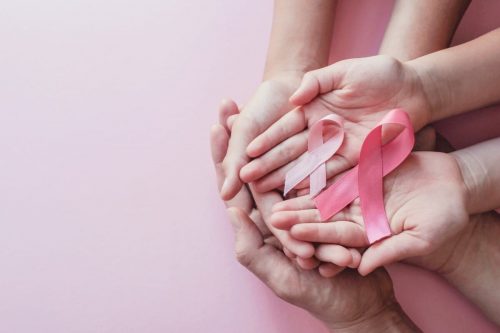 Often called "Pinktober," October is officially Breast Cancer Awareness month, and you'll often see a plethora of information regarding breast cancer during this time. This is because Breast Cancer awareness is extremely important and can help save lives, further research, and educate people.
Early detection of Breast Cancer can make all the difference, and so, it's important to be educated and aware of breast cancer not just in October, but every month of the year. According to Dr. Catherine Tuite, Section Chief of Breast Radiology and Associate Professor of Diagnostic Imaging at Fox Chase Cancer Center, "Patients are experiencing better outcomes as a result of early diagnosis, state-of-the-art treatment options, and less extensive surgery."
Breast Cancer Awareness Importance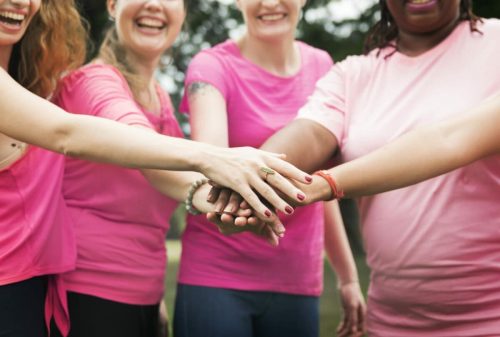 Pink shirts, water bottles, and even Spirit Socks, show up to bring light to a very serious disease that affects 12% of women, according to the American Cancer Society. While the pink products, 5k runs, silent auctions, bake sales, and similar fundraisers are so exciting and fun, the heart of every Breast Cancer awareness fundraiser is helping people. To summarize, Breast Cancer fundraisers can:
Provide More Research – Groundbreaking research can help us understand the disease, prevent it, find it, and treat it.
Educate, Educate, Educate – When people understand the risks, signs, and symptoms of Breast Cancer, then they can often find it earlier and begin treatment earlier. Self breast exams are important and can help you detect if anything is wrong. 40% of diagnosed women are found by women who feel a lump while doing a self breast exam.
Support Each Other – Fundraising can help raise so much more than money. It can raise love, kindness, and helpfulness. Your organization can organize rides to exams or chemo, or start a live cancer hotline. The possibilities to help are endless.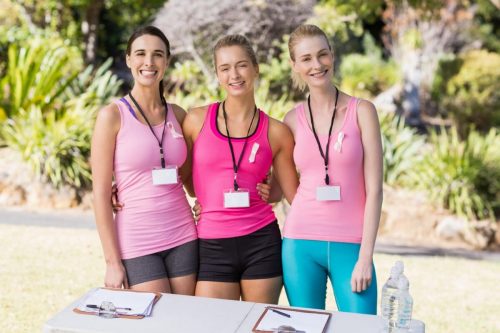 At Spirit Sox USA, we love helping organizations and schools create pink socks to help raise money for their dedicated Breast Cancer awareness cause. In fact, in 2019, Spirit Sox teamed up with Rumson-Fair Haven High School and they successfully donated $2,200 to their foundation to help support Breast Cancer awareness and testing in their community with their pink Spirit Sox.
In Topeka, Kansas, a local organization called Race Against Breast Cancer (RABC), helps provide women and men with no-cost mammograms. "RABC is meeting a need in our community through early detection and educating people on how important it is. They are going a step further to help fund people who are uninsured or underinsured for early detection procedures," said community member, Jennifer Kid to the Topeka Capitol Journal.
Breast Cancer Awareness Resources: