5 Tips to Avoid Foggy Glasses While Wearing a Face Mask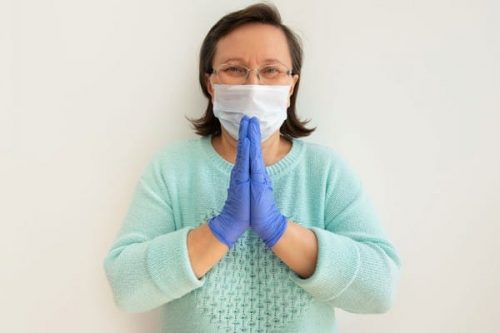 Good news! You can stop that pesky fog from creeping up on your glasses while wearing a face mask.
To help slow the spread of Coronavirus, the CDC recommends that Americans wear face masks in public settings. However, if you're someone that wears glasses, you may have noticed that wearing glasses along with your mask is causing foggy lenses. Thankfully, there are multiple ways you can prevent this from happening! Let's dive into our favorite tips and tricks, and learn more about why foggy lenses happen.
Why Do Glasses Fog Up with Face Masks?
When we wear a face mask, body heat and air flow sneaks out the top of your mask and fogs up your glasses. This can make seeing rather difficult and downright frustrating. You can also experience something called "misting" on your lenses. This is when little droplets form on your lenses. When your warm breath meets the cool contact of your lenses, droplets can form, creating a mist.
How to Stop the Fog - 5 Tips and Tricks
Fun Face Masks with Spirit Sox USA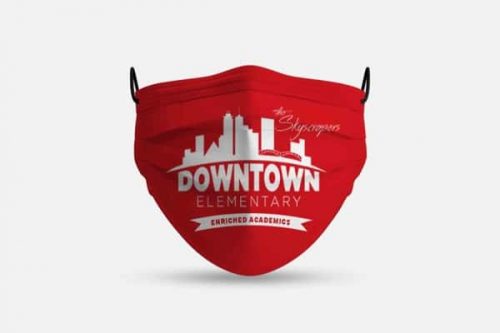 Now that we've fixed our foggy glasses, it's time to check out our awesome, custom, and hypoallergenic face masks. Face masks from Spirit Sox USA are comfortable, have adjustable ear straps, and are a wonderful way to show school spirit, company logo, colors, and more!
Click here
to learn more.
The CDC recommends wearing cloth masks in public settings. Therefore, homemade masks are great for grocery stores and other essential errands. Masks can help slow the spread of a virus and should be washed after every outing. Information provided here is based on recommendations at the time of writing (6/9/20). Make sure to monitor the CDC, as well as your State and Local requirements.