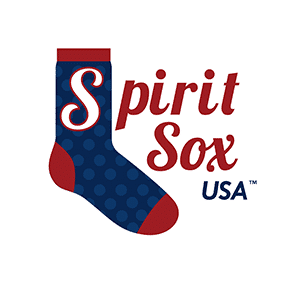 Newsletter – July 2023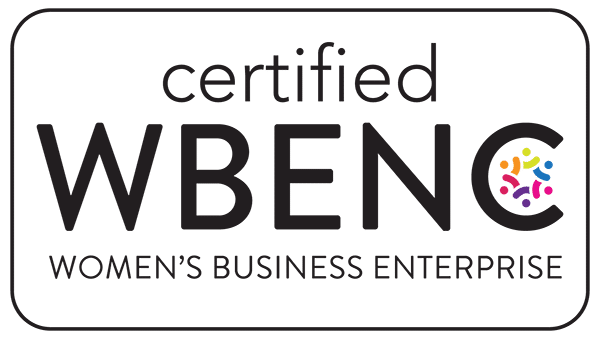 IDEATION – the 2023 WBEC Pacific Conference
San Francisco, California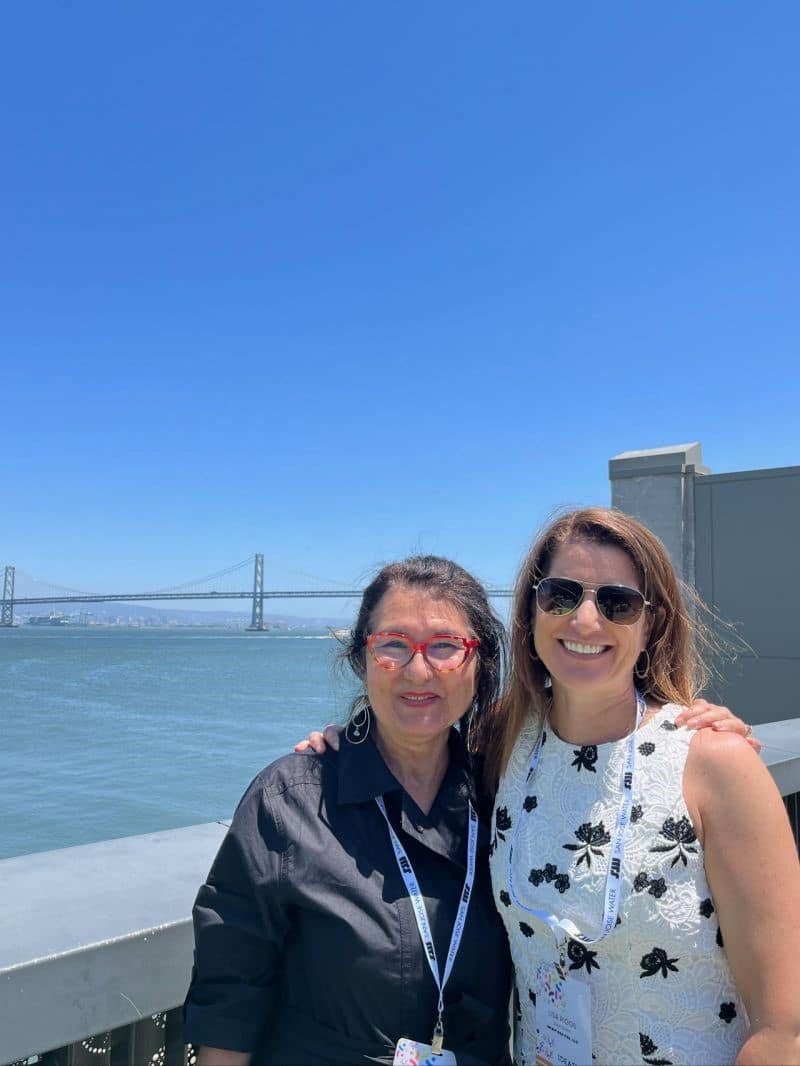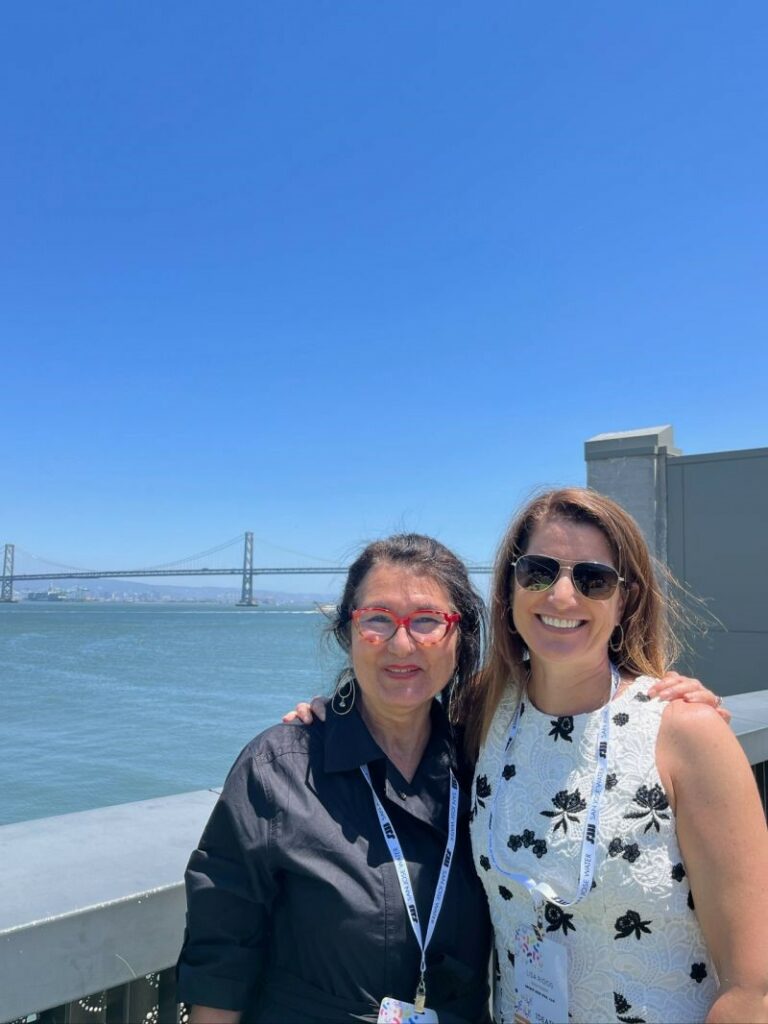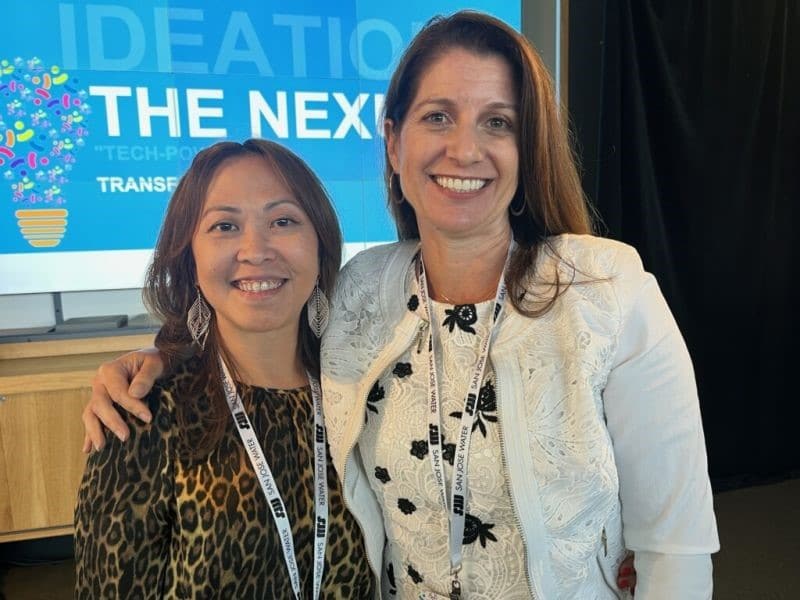 It's always a joy to attend the WBEC Pacific conference. I love connecting with many amazing people – some new and some familiar.
IDEATION's hot topic was AI. I learned so much from the accomplished speakers and panelists about new AI technology and ways to incorporate it into business.
This event highlights the amazing women in business who continue to push boundaries as they face challenges in carving their paths, breaking barriers, and redefining success. All are a source of awesome inspiration.
SOCK-SESS STORY
Wedding Bells are Ringing!
Branden contacted us while making wedding plans with his partner Michael. They will wed in Portland, Maine in August, 2023. For their reception they have eight private lanes, a dance floor and a bar reserved at a neat bowling alley. They wanted to design celebration socks as gifts for their guests to wear while they bowl.
Working with them was a blast! They requested a retro style design in white, red and blue, a cartoonish logo of their faces, and bowling pins – adding that they weren't sure if their pup would fit with the design. We were up to the challenge – especially since he is an important member of their family and part of their ceremony!
We can't wait to hear all about it!!!!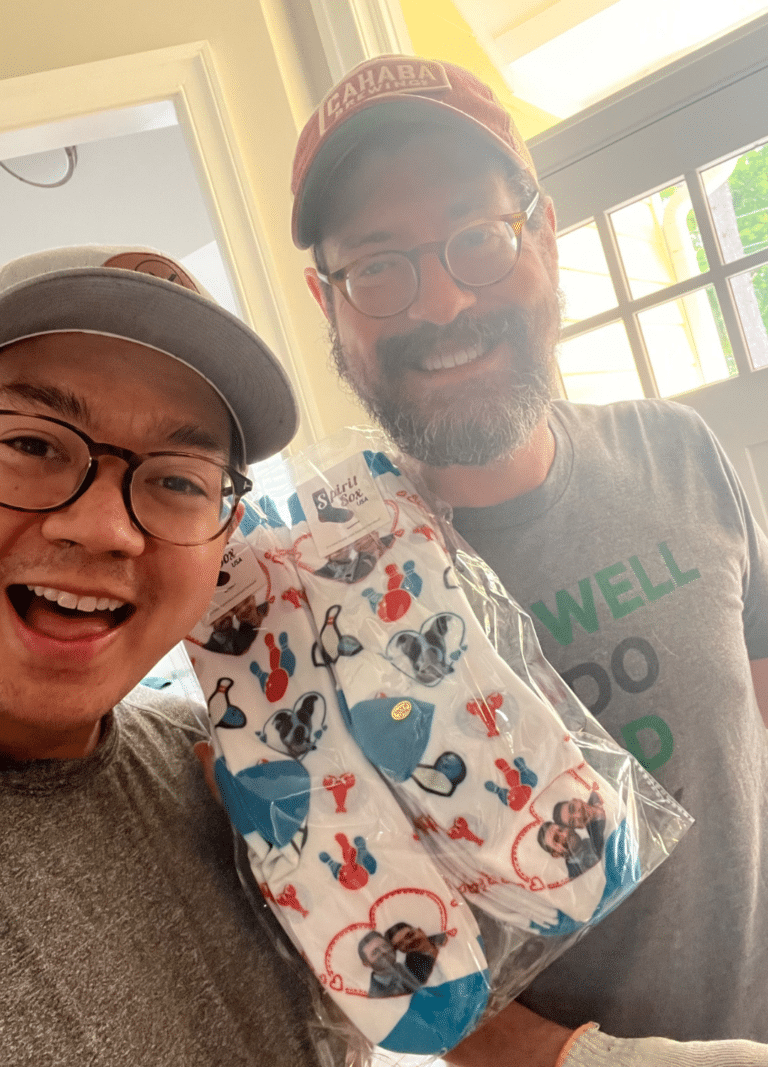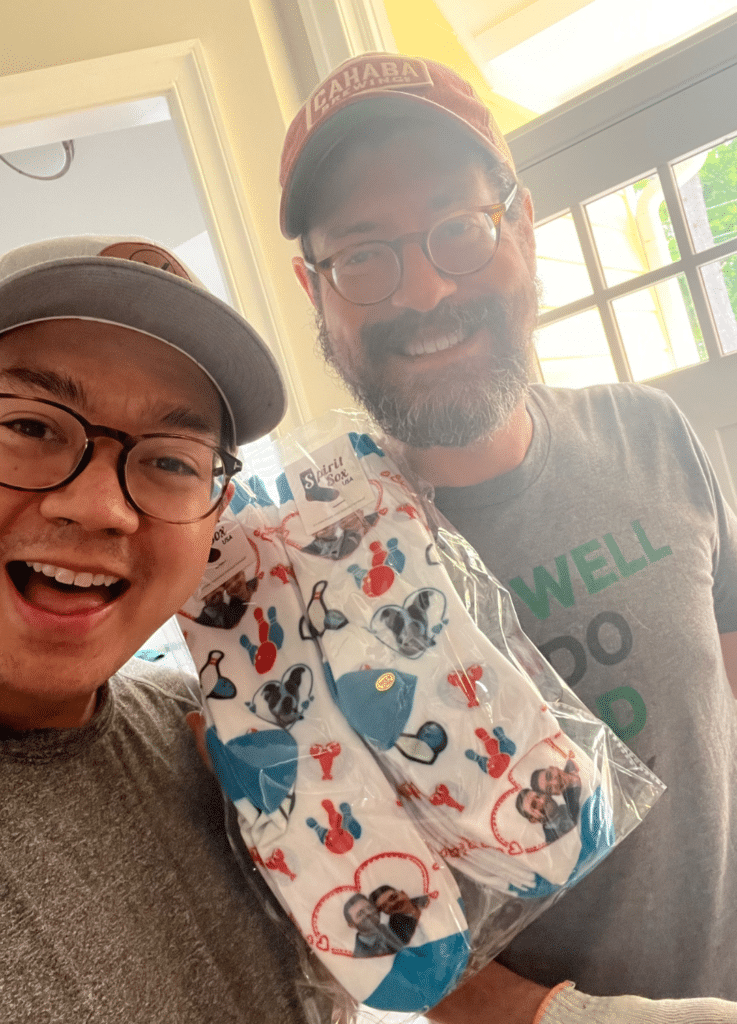 UPCOMING SOCK-WORTHY EVENTS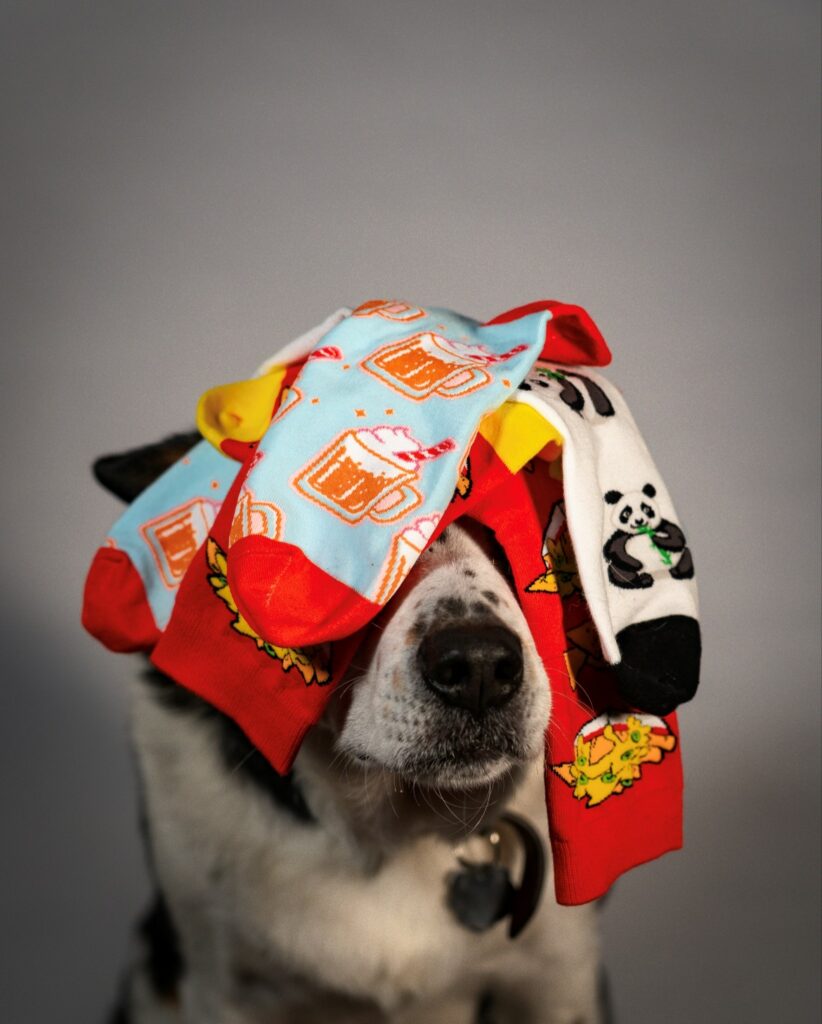 CELEBRATE WITH FUN SOCKS!
Does a fun design come to mind?
September 1: American Chess Day
September 4: Labor Day
September 8: National Dog Walker Appreciation Day
September 12: National Day of Encouragement
September 18: National Cheeseburger Day
September 20: National Women's Friendship Day
September 24: National Punctuation Day! 🙂
September 29: National Coffee Day
SPIRIT SOX CLUB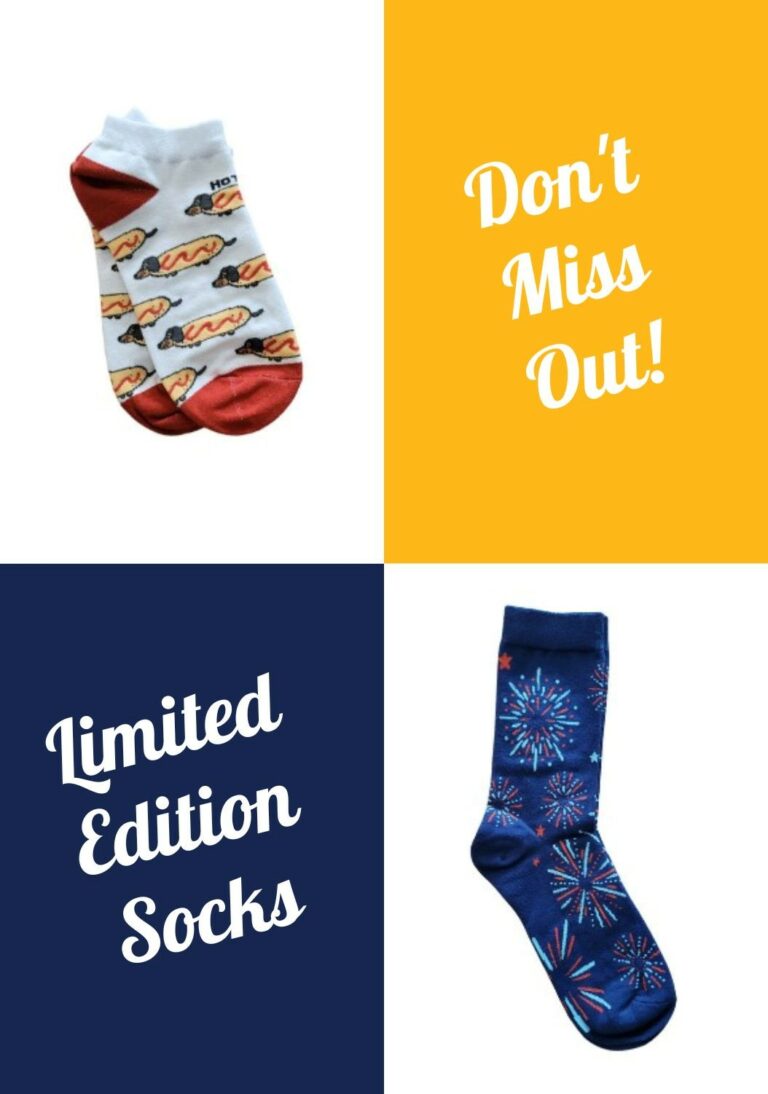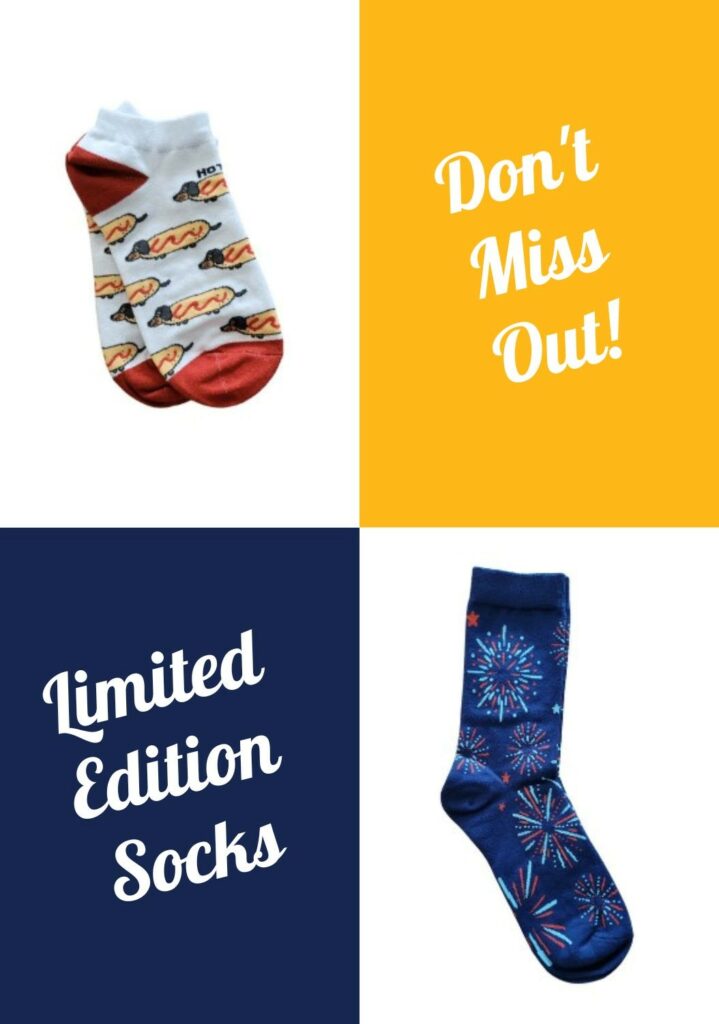 WHO DOESN'T LOVE FUN SOCKS?
Spirit Sox Club Monthly Subscription makes it easy and fun to get 2 pairs of stylish, one-of-a-kind socks delivered to your door every month. And they make A GREAT GIFT!
Here's how it works:
Select your desired size.
Select your subscription frequency.
Prepay and save!
Our team will take it from there! You get two pairs of limited-edition sock designs that will make your feet the envy of everyone you meet!
JOIN THE CLUB!
SOCK NEWS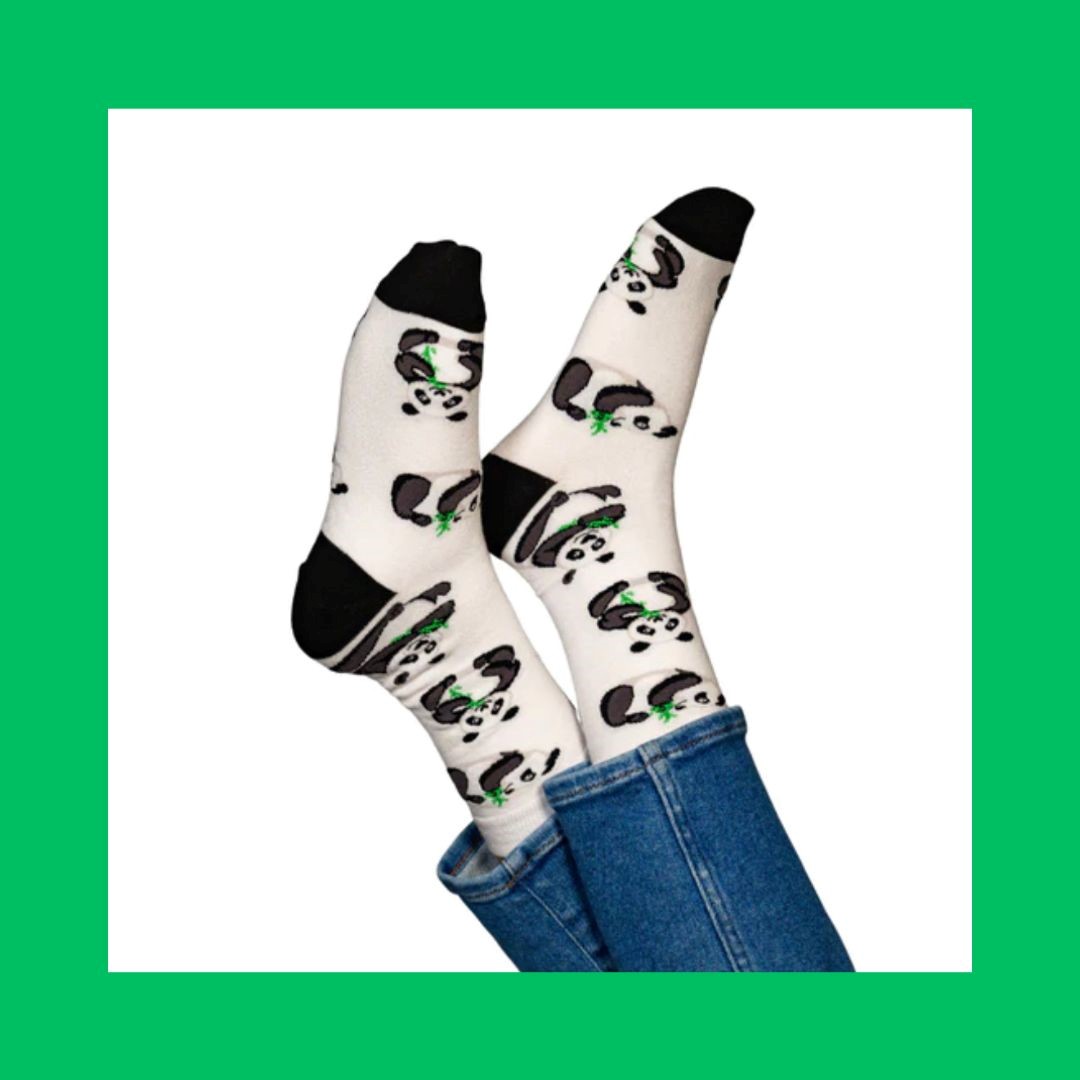 Sock Shop Now Open!
Select designs are now available for individual purchase through our Sock Shop!
Purchase 2 pairs and get free shipping. Even better – add a 3rd pair at 50% off with code " 3PAIRS "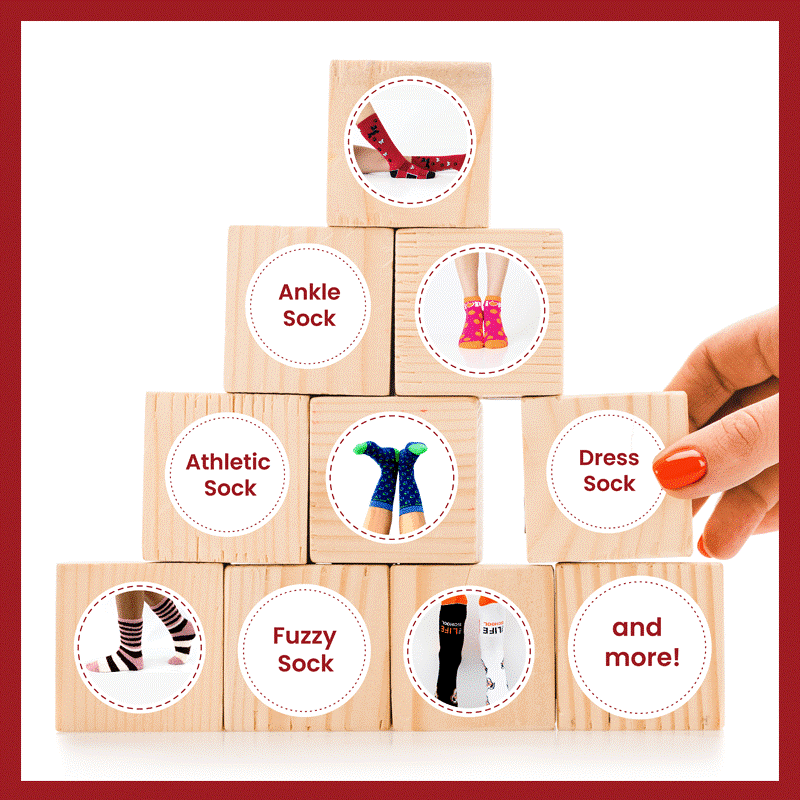 Thank You for Telling Your Friends About Us!

We recently launched our referral program! We have loved working for you and would be thrilled to help your friends. We will send you a $50 e-gift card for each person you refer who places an order of 150+ socks by the end of 2023. Submit your referrals here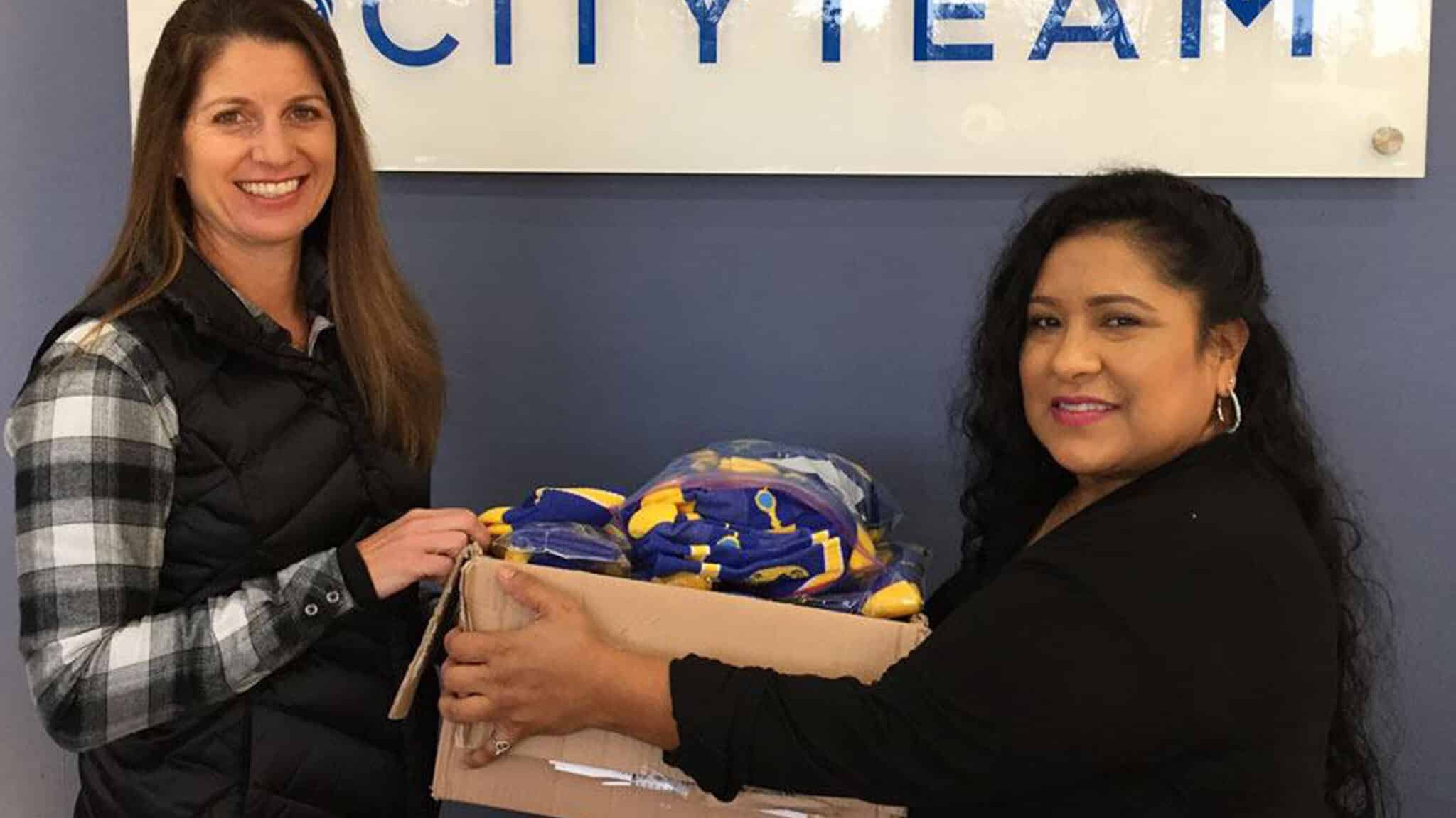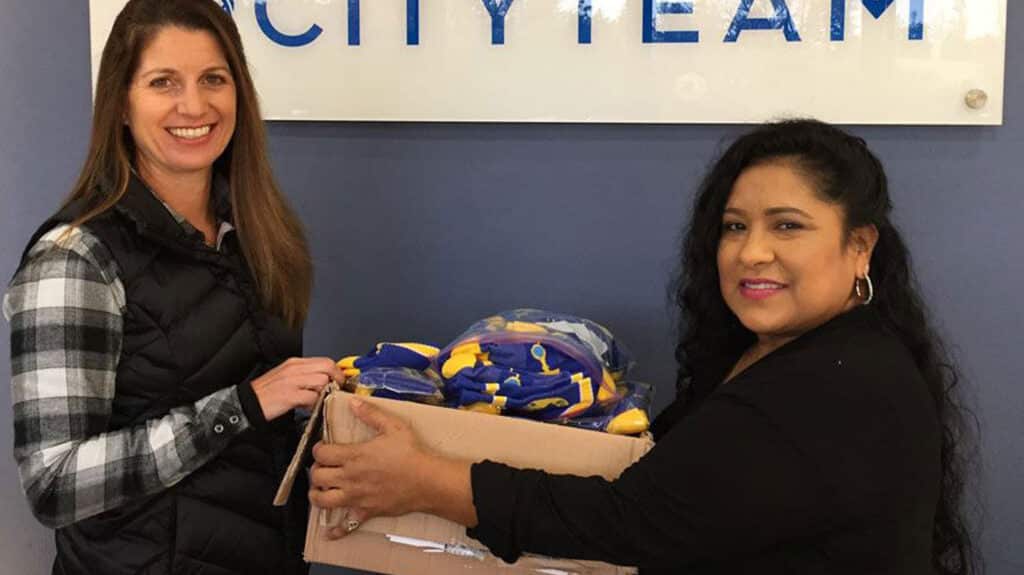 We Just Love This!
An Iowa community is making waves collecting socks and shoes for children who cannot afford them for this coming school year. At Spirit Sox USA, giving back to underserved communities and ensuring feet stay warm year-round is essential to us. If there are communities or causes you love to support, we want to hear about them.
Socks for the Team!
The MLB sported these super cool socks for the 4th. We adore this kind of camaraderie and creativity! If you're looking to create something similar – or completely different – for your "club" reach out to our team, we would love to help you!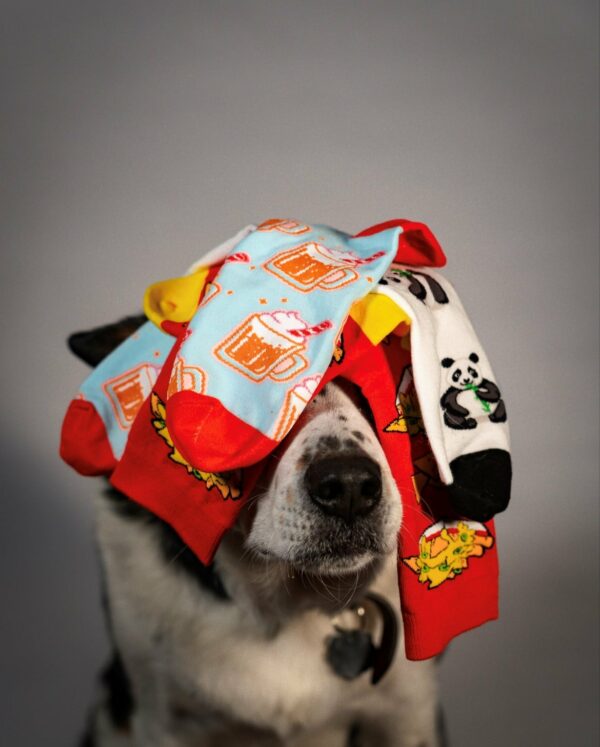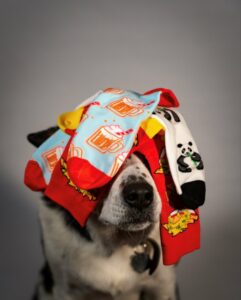 Fun Fact:
Socks are not food, right? You probably already know that, but some dogs don't. This pup didn't get the memo.
(To protect your pups from sock consumption, and preserve your sock collection, you may want to lock your socks safely away. )
LET'S EXCHANGE IDEAS!
I would love to hear from you! Do you have questions? Did you see some cool socks this week? Were you inspired by something I posted on social?
When you reply to this email, it goes straight to me!
Are you a social butterfly?
Follow us on Pinterest, Facebook and YouTube and share your feedback – pretty please! Or connect with me personally on LinkedIn.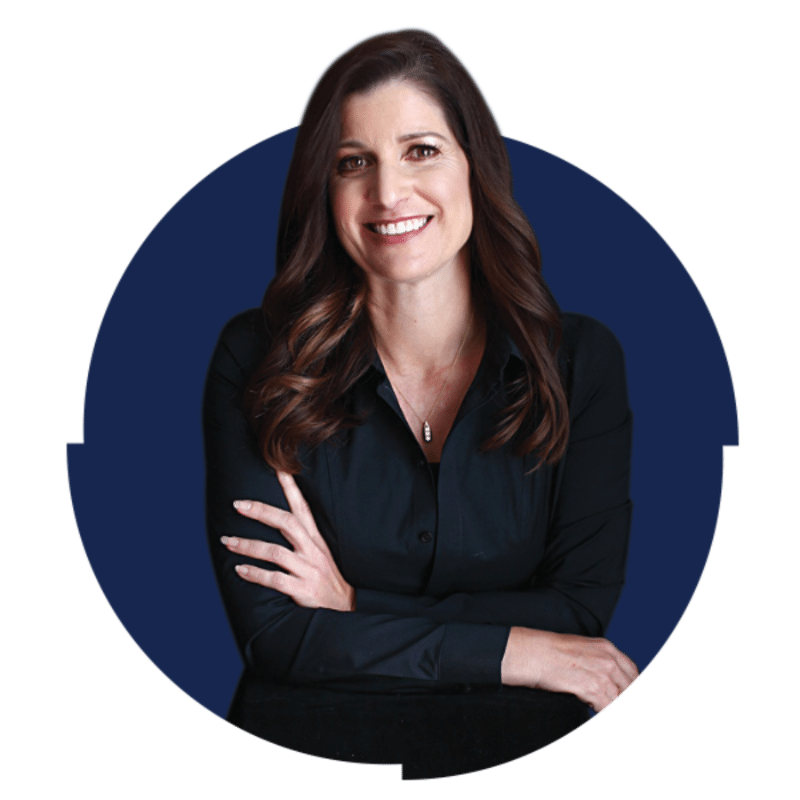 I work with every customer personally to make sure you will make the absolute best impression and that you love your socks!
Let's start yours!
Until next time,
Lisa